Good morning. It's Monday, February 5th. The federal government has four days of funding remaining. Watch for a vote in the House on Tuesday. Without an agreement, the federal government could be forced to close again on Friday.
Today's Spotlight takes an average of 3 minutes and 45 seconds to read.
Highlights
Facebook's Mark Zuckerberg wants Facebook to be "…good for your well-being and for society".
He's onboard with the themes of the "Time Well Spent" movement without explicitly saying so.
Amazon posted $2 billion plus in Q4 operating income, leading speculation that another major acquisition is in the cards.
Tristan Harris' TED talk on how giant tech companies command the attention of several billion people is gathering a lot of fans. It's only 17 minutes. Save this issue of Spotlight and watch it when you can. 
Former Google ethicist Harris is raising the same issues we told you about last fall when Facebook's first President Sean Parker said that Facebook knowingly exploits human psychology. 
Zuckerberg is publicly embracing the "less is more" mantra of Facebook usage and speaking about tech addiction. This was the first time that Facebook average usage decreased, and the company is steadfast in its support of that trend. Zuck is also talking about Facebook creating local news channels that might not be as divisive as national news channels. That suggests he hasn't attended a contentious local meeting. And not surprisingly, Google announced its own plans to test local news in Nashville and Oakland.
The entire issue is ultimately about tech addiction. We've all gone down a YouTube or Wikipedia rabbit hole–it's easy to do. But people like Harris and Parker are forming an umbrella organization called The Center for Humane Technology and shouting about this issue so it's worthy of your attention.
Have a look at the group's data from a 200,000 person study showing how increasing time on apps lowers overall satisfaction with that app. App ratings here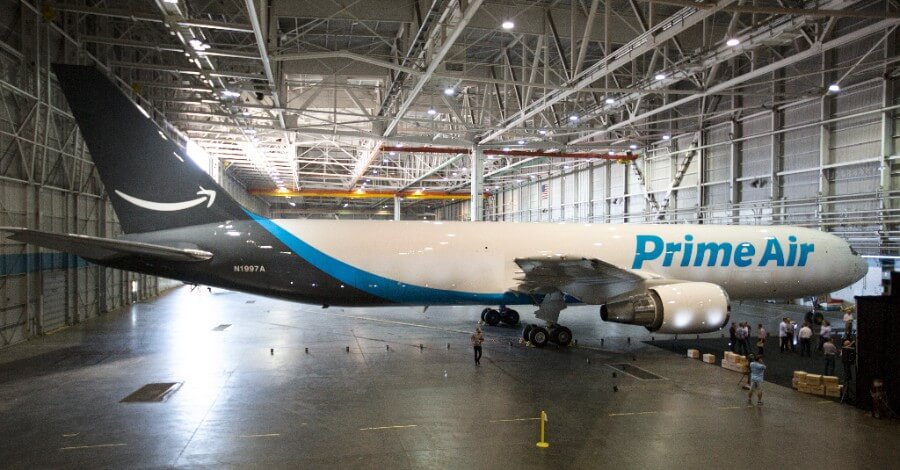 We now talk about Amazon's growth in ways that we once used for Facebook, Google, Microsoft, IBM, AT&T. It's time for their closeup. 
It's not a story about cloud business Amazon Web Services. Pay attention to advertising this year. Amazon sold tens of millions of voice-powered devices in 2017.  And the company is not shy about saying publicly that it wants a healthy slice of the advertising pie that Google and Facebook currently share.
The growth machine Amazon has created will require disrupting another industry to maintain its growth. The company ranked #29 in revenue on the Fortune 500 two years ago and 18th last year. The three largest ad agencies are each increasing their spending on Amazon by 40% to 50%. That money is coming out of other digital companies. Advertising could easily be Amazon's next huge opportunity.
Spotlighted
Facebook's second biggest property is now WhatsApp, not Instagram or Messenger. Details
Restaurants can now add their menus to their Google My Business listing. Learn how
Snapchat is selling branded merchandise inside their app. It's not for revenue generation. The company is testing whether its users will buy things while using the app.
Monday Coffee Break

No one who knows why is talking, but Elon Musk added to his legend by selling 20,000 "Not A Flamethrower" devices for $500 each. The device shoots a 10 foot flame, which allows it to be sold as a non-weapon.  Advised that customs agencies wouldn't allow a product called a flamethrower to be shipped into their country, he had the name changed to "not a Flamethrower".
He's still only 46 and will go down as an engineer/inventor at Tesla's level. Nope, we don't get it either. But he may be the best business leader in the world today for executing on a project. And if it was all a distraction, it was one that came with a $10 million revenue line in 6 days.
Did a friend or colleague send you Spotlight? 
Get your own free copy arriving in your email every Monday at 6 a.m.