Good Monday Morning

It's November 6th. Tomorrow is Election Day. All politics are local and likely affect your day-to-day life more than national elections. Vote.org has a sample ballot and directions to your polling place. Please vote.

Today's Spotlight is 731 words — about 3 minutes to read.
Headlines to Know

EU regulators extended a ban on Facebook and Instagram's targeted advertising across Europe after privacy compliance failures.

Uber and Lyft agreed to pay $328 million in New York's largest wage-theft case, compensating drivers who were cheated out of earnings and benefits.

Google introduced a new 'small business' label on Search and Maps to help shoppers connect with local businesses, and will also include AI-driven product images and enhanced business panels.
Spotlight on Short Video's Social Shakeup

Who's Who:  TikTok, YouTube, and Instagram dominate the social video landscape. Each is vying for a bigger slice of the daily screen time pie and (more importantly) revenue.
TikTok's consideration of grocery sales signals a shift from mere content to comprehensive user utility.
YouTube countered with an aggressive stance against ad blockers, indirectly reinforcing its ad-revenue model.
Instagram is increasing Reels' time limits and tightening the linkage it has to Threads and Facebook.
Screen Time Tug-of-War: They're not just battling for views; they're wrestling to become the go-to app for both creators and consumers. TikTok's engagement rates and cultural impact are potent, but YouTube's expansive content and Google-backed infrastructure present a formidable challenge. Instagram, with its Facebook lineage, isn't far behind either. 
Converging Course: The overarching theme? Each platform is evolving beyond its original form. Short-form video is just the hook; the goal is a seamless integration of content, commerce, and technology to lock users into their ecosystems, blurring lines between social media, retail, and entertainment.
Strategic Stakes: It's a high-stakes game where the prize is user dependency. As they encroach on each other's turf, the question looms—will users prefer a jack-of-all-trades app, or will the dilution of their core features backfire? The answer lies in how effectively each can integrate new services without diluting their brand essence.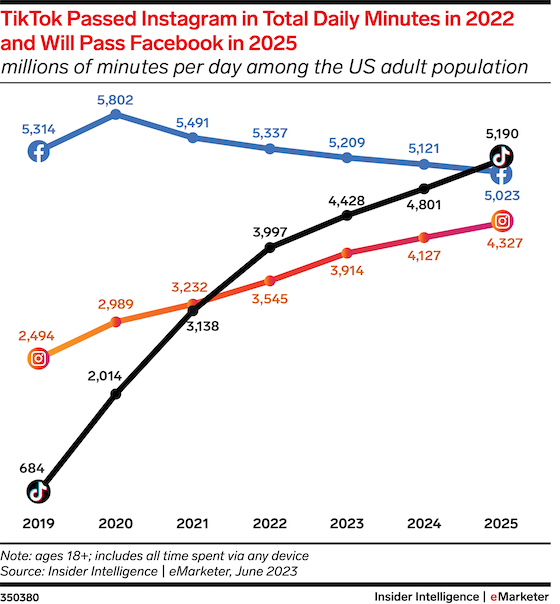 Practical AI
Quotable: "A poll should not have appeared alongside an article of this nature, and we are taking steps to help prevent this kind of error from reoccurring in the future."
— Microsoft's statement following an AI generated poll that asked news readers to surmise about the cause of a woman's death reported in an adjacent article.
Biden Signs AI Order: The executive order mandates that AI platform developers report on safety testing via a standardized "red-teaming" process.

 Tool of the Week: Glaze (and soon to be released Nightshade) help protect visual artists' work by subtly altering the machine readable sections to stop derivations. 
Trends & Spends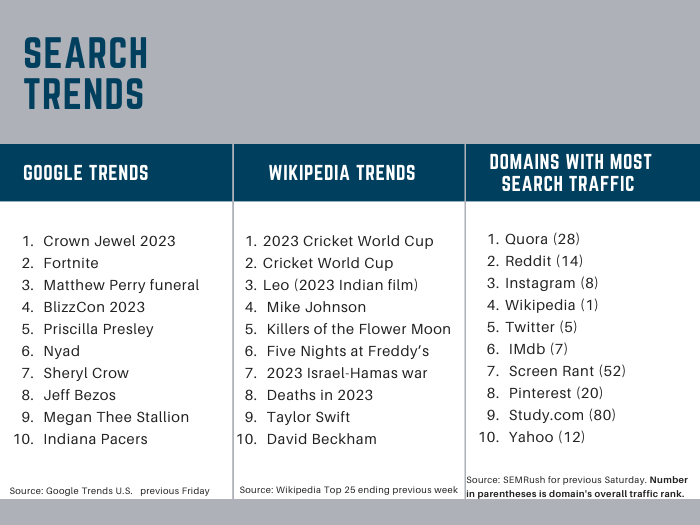 Did That Really Happen — No, IRS Cuts Don't Offset Israeli Aid

Despite claims in viral social media memes, a bill that proposes exchanging $14.3 billion in Israeli military aid in place of an equivalent amount in IRS funding is wrong. Multiple economics experts say that taxpayers could lose upward of $30 billion in the swap because the IRS funds are earmarked to chase tax cheats and close loopholes.
Following Up — Spotify to Exclude Most Songs from Royalties

We previously wrote at length about the illusion of ownership and how the modern internet has upended traditional artist payouts. Now, despite increasing subscription prices, Spotify's proposed 2024 royalties will exclude songs with fewer than 1,000 streams each year. This move would hurt independent artists and do little to stop what critics claim is rampant fraud.
Screening Room — Travolta's Holiday Night Fever for Capital One
Science Fiction World — Google Does Your Math Homework Now
Google can now show students step-by-step instructions for solving math problems that include trigonometry and calculus. The company claims that it can even handle word problems in physics. 
Coffee Break — The Invisible Epidemic
Data scientists at The Pudding have brought stunning visuals to the information collected in the American Time Use Survey. One conclusion: everyone's different, but social interactivity continues to decrease.
Sign of the Times