Google and The Cleveland Clinic each lost an opportunity to control a new domain name type that could have influenced the already low reputation of medical information published online.
Both organizations have had their applications overruled to run a new TLD (top-level domain) for .med according to industry site Domain Name Wire.
The Top Level Domain Name Rush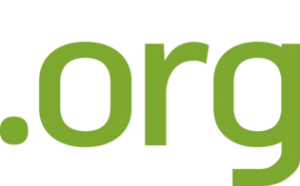 A top-level domain, called a TLD by insiders, is the short term that appears after a dot in an Internet address. Everyday examples of approved TLDs are .com, .org, .edu and so on.  The international organization that monitors and allows these names is called ICANN, which is just a very long acronym.  ICANN last allowed new TLDs in 2004.  Those included .asia, .mobi and others.  Four years earlier, less commonly used TLDs like .info and .biz joined the ranks of available suffixes.

ICANN proposed that the traditional 3 and 4 letter suffixes could become almost anything at a contentious 2008 meeting.  Each application required at $185,000 evaluation fee.
And the land rush started.
A startup named Donuts spent $57 million on 307 TLDs.  Google, using a subsidiary called Charleston Road Registry, applied for its trademarked terms as well as generic terms like .ADS, .LOVE and .APP.
ICANN keeps the evaluation fee regardless of the award.  That means a company like Donuts sent along more than $50 million for its applications.
The Big Deal – Why Generic TLDs are Dangerous
An ICANN panel ruled that neither The Cleveland Clinic nor Google were allowed to obtain the TLD called .med.   While either company could have registered all diseases, conditions and devices and then sold those names at "market value", there existed, as in every generic word instance, an opportunity to steer traffic to one organization or charge exorbitant sums for a domain registration.  As a business leader you need to be learning more about domain names that could be registered in your industry and implement a brand protection plan.   You will always be able to protect your trademarked terms, but your competitors may already be planning to get the inside track on location-based or similarly generic names in your industry.
Source: "Google's and Cleveland Clinic's .Med top level domains rejected", Domain Name Wire, 1/2/14
Source:  "New Generic Top-Level Domains", ICANN, retrieved 1/2/14
Source: "New GTLD Current Application Status", ICANN retrieved 1/2/14
Image via Wikimedia Commons