Good Monday Morning

It's April 17th. Tomorrow is the deadline to file your federal income tax return, Ramadan ends Friday, and Saturday is Earth Day. 

Today's Spotlight is 1,035 words — about 4 minutes to read.
Spotlight On … Amazon Cuts Costs

In 10 days, Amazon will release its first quarter earnings, but last week's stockholder letter highlighted an interesting few weeks for the world's fifth most valuable company. Amazon costs continue trending higher than Wall Street would like, and the company has made a series of performative, public moves.


The financial environment remains mixed. Amazon's expansion into two areas where it has long sought growth has been boosted by massive deals for MGM ($6.5 billion) and One Medical ($3.9 billion). Amazon Web Services, the company's cloud server business, is extremely profitable. The division generated operating income of $5.2 billion during the fourth quarter, but growth was sluggish.
News broke late last week that Amazon is now being investigated by the Justice Department. The government is investigating whether Amazon engaged in a fraudulent scheme to hide how many workers were injured. OSHA cited seven different Amazon facilities in the last year for hazardous conditions that resulted in injuries at almost 1.5 times the industry average. Some locations reported injuries exceeding 10% of their workforce.

Slashing Jassy's compensation and charging for returns or delivery fees for smaller grocery orders might make business sense, but Amazon is a massive corporation with a tiny margin on its best known business and a healthy 24% margin on its web services business, which generated $80 billion in revenue last year. Amazon may be the e-commerce leader, but it remains a tech company.
Jassy's compensation and the long overdue analysis of fulfillment worker safety are noisy distractions. What Wall Street will learn in 10 days is whether the $400 million miss on expected AWS earnings was a blip for the fourth quarter or indicative of a bigger slowdown.
3 More Stories to Know
1) Conservative Twitter clone Parler has closed. Musician Kanye West successfully bid to purchase the company last fall, but the sale was canceled following his public praise of Adolf Hitler and Nazis. The new owners are conducting a "strategic assessment," but Parler's content is offline.
2) Arkansas will restrict social media access by minors in the state. Gov. Sarah Huckabee Sanders unironically announced on Twitter that she had signed a bill that requires companies to offer specific tools for access by minors and that all users submit to age verification. Opponents are challenging the bill on free speech principles and the loss of privacy required by government mandated age checks.
3) The FTC has charged supplement maker Bountiful with deceiving Amazon customers by having misleading reviews posted on new products. The FTC fined Bountiful $600,000 in the first action related to the practice known as "review hijacking."
Waiting in the Wings
Protecting yourself from location data
What you can really do with those chatbots
How algorithms are automatically denying medical claims
Put your email address in the form at this link and you'll get a free copy of Spotlight each Monday morning to start your week in the know.
If you're already a free subscriber, would you please forward this to a friend who could use a little Spotlight in their Monday mornings? It would really help us out.
Trends & Spends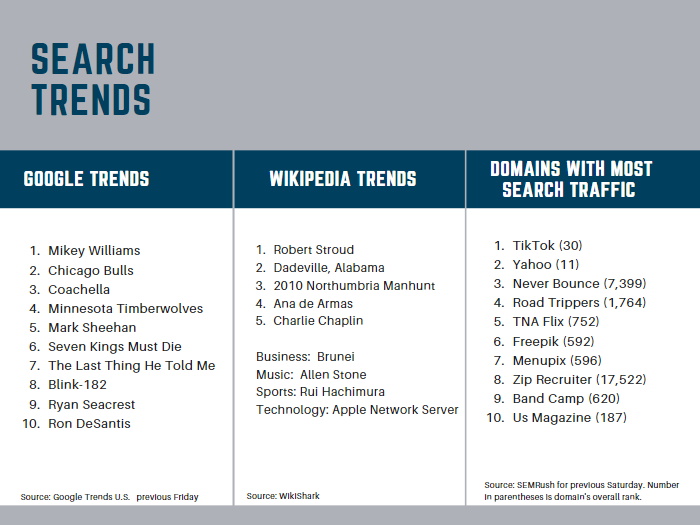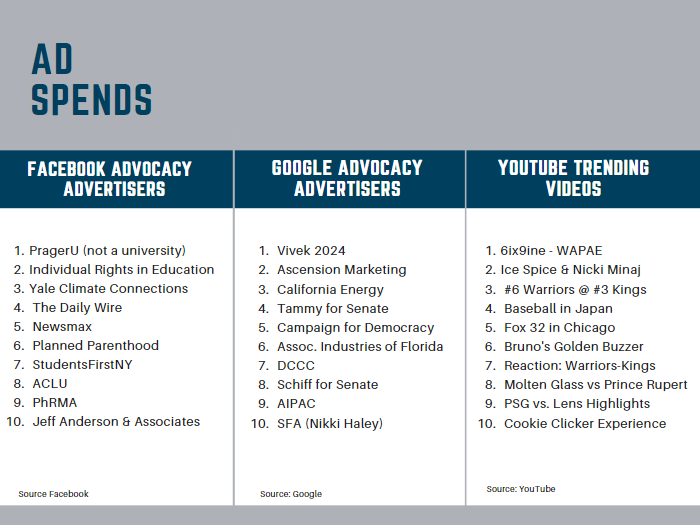 Did That Really Happen? — FBI Can't Explain Why Public USB Charging Is Bad

Slate's Heather Tal Murphy shone her spotlight on the FBI and the media after a new set of warnings were made this year for avoiding public chargers because of "juice jacking". 

Sarah documents her contacts with the FBI, FCC, cybersecurity experts, and her review of media stories about the warning. It seems that no one can explain why a 2019 warning was repeated. None of the law enforcement agencies have been able to produce a victim of the technically feasible but apparently rare hack.
Following Up — Police Defend License Plate Readers
In our 5th Police Surveillance Tools Report three weeks ago, we told you about the increasingly ubiquitous license plate readers being installed by homeowner associations and other private entities working with police.
Fairfax County (VA) police are pushing back on complaints about the technology, saying that it has helped them find four missing people, including 79-year-old former district supervisor Cathy Hudgins in a well publicized incident last month. Opponents of the controversial technology are concerned about the passive warrantless tracking of all individuals within specific areas.
Protip — Google Has a Beta AirDrop for Windows
Those iOS people who have been gloating for years no longer have the advantage in Air Drop technology. Microsoft and Google now have a beta program for Windows and Androids that allows for wireless file transfers.
Screening Room — Northwell Health's Ferocious Tiger
Science Fiction World — Robotic Masseurs

Flexiv Robotics has a new masseur system that uses a robot arm to provide massages in spas, gyms, and other commercial places. Details and video.
Coffee Break — Rare Perspective Photos of Famous Places and People
See the Pyramids from the nearby Pizza Hut, the famous "Lunch Atop a Skyscraper" from someone photographing the photographer, and Sesame Street's Bert & Ernie with their puppeteers in this fun coffee break collection.
Sign of the Times