Good Monday Morning
It's July 24th. Paralyzing heat creeps into the Midwest this week and the east by late this week. Our friends at Moms Clean Air Force have published a helpful fact sheet, Keeping Your Family Safe in Extreme Heat.

Today's Spotlight is 1,247 words — about 4 1/2 minutes to read.
3 Stories to Know
1. Apple has threatened to remove services like FaceTime and iMessage from the UK rather than comply with a potential update to its surveillance laws, which would demand immediate disabling of security features without public knowledge. The company argues that such changes would threaten global data security and infringe on privacy rights.
2.The Federal Reserve announced its FedNow® Service, which lets banks and credit unions instantly move money for their customers at any time. Starting with 35 early adopters, the system allows quicker transactions, including getting paid instantly and settling bills in real-time. For everyday people, this means faster access to funds and more control over spending and savings timing.
3.Reflecting the growing value for generative AI and the arts, Big Tech is increasing prices. Microsoft's new AI tool, Microsoft 365 Copilot, will cost an extra $30 per user per month. Meanwhile Spotify is expected this week to raise its U.S. subscription prices, following similar moves by Apple Music and Amazon Music.
Spotlight on Arts & The Concern Over AI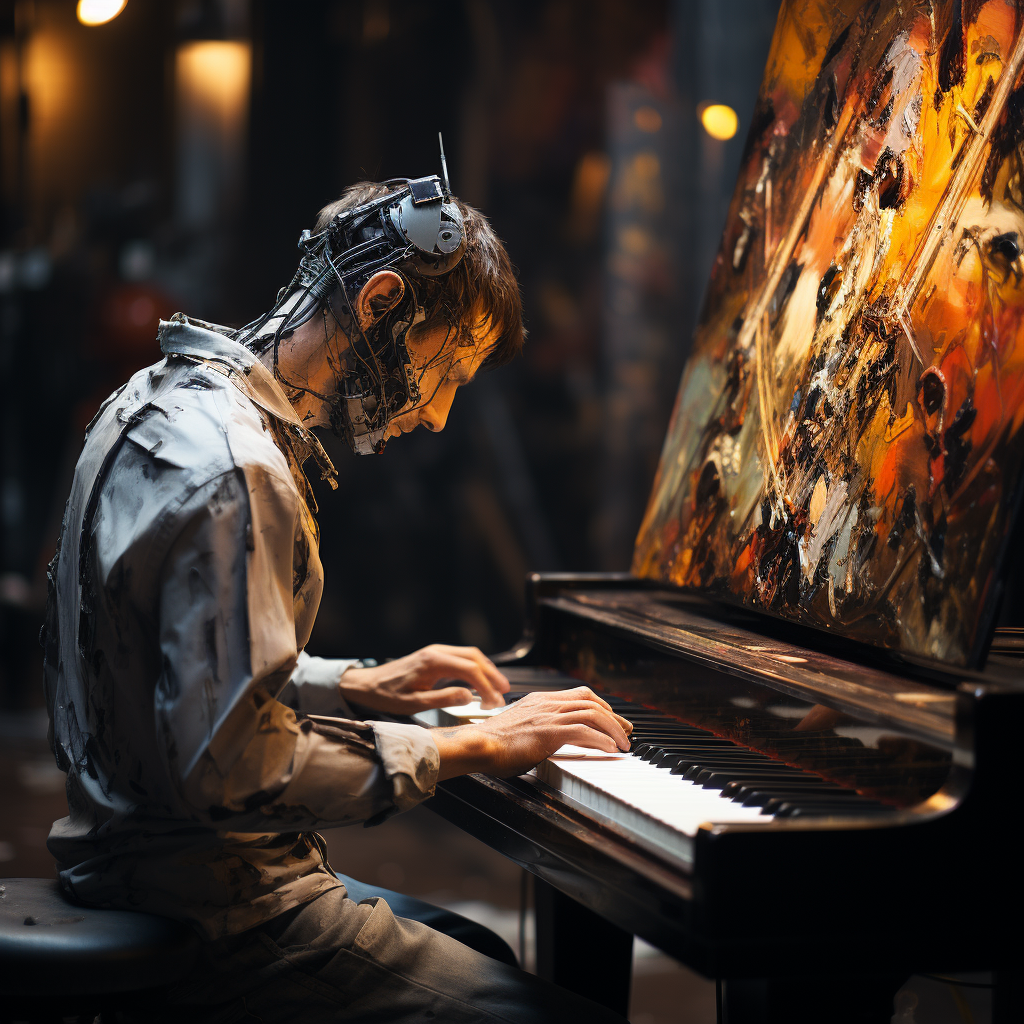 Generative AI is at the heart of arts discussions with new Hollywood projects effectively stalled and artists such as musicians and painters raising legal and ethical objections to the use of AI in the arts.
The disruption is occurring throughout the arts, not just in movie and television productions although its successful use there has led to two union strikes. Artists are worried about disrupted compensation, the use of their past works to derive new computer based works, and whether we non-artists will accept AI-created art as equivalent or superior to art created by people.
How AI in the Arts Already Disrupted Music and Graphics
We told you three months ago about "Heart on My Sleeve," a song credited to music superstars Drake and The Weeknd, but generated by voice cloning and other software. Neither artist had performed on the track, and while music companies moved fast to remove the song from social media, it's still easy to hear that and thousands of other computer-related compositions.
The U.S. Copyright Office ruled earlier this year that art created solely by AI is ineligible for copyright protections and said that any protected works would have to include substantial human involvement. Last week, a judge said that he is inclined to dismiss a case against popular art generators Stability AI and MidJourney and platform Deviant Art.
Comedian and author Sarah Silverman and two other authors have filed a separate suit against Meta and ChatGPT owner Open AI that alleges that large language models built by those companies accessed their works while being trained and thus infringed their copyright.
Artists say that these powerful programs can only create derivative works. Another critical concept woven throughout this issue is the idea of "fair use," that is, the ability for later works to use elements verbatim from an earlier work to provide reporting, criticism, parody, or research.
What About Jobs?
Automation sometimes radically changes job markets. Writers at G/O Media, publisher of The Onion, Gizmodo, and other popular websites, savaged the company after layoffs were announced and then a "modest test" of AI content was announced.
Axios shared last week that it had created a demonstration video using Showrunner AI, a new app that created a five minute South Park themed video featuring an Axios writer and former actor that was generated by text prompts. While critics quickly dismissed that video as a distraction, a developer used ChatGPT to write the remaining two novels in the Game of Thrones book series.
AI is even threatening fashion model roles. Jeans maker Levi Strauss said this spring that it will create virtual models to show off its clothing.
You can be certain that AI in the arts is a major concern for anyone you know in any creative field. Ethical, legal, and multibillion dollar commercial issues take a long time to resolve. The Hollywood strike may be over soon after contract terms are reached, but the conundrum of AI in the arts is going to be with us a long time.
Practical AI
Quotable: "47% of Americans have used ChatGPT for stock recommendations."
— A Motley Fool study covering ChatGPT's first six months of public access.
Noteworthy: Google co-founder Segey Brin, the world's 11th richest person, has returned to work at Google several days a week and is meeting with the team assembling Google's new AI model called Gemini, reports the Wall Street Journal.
Tool of the Week: Google AppSheet is now being offered at no additional charge on paying (or free nonprofit) Google Workspace accounts. The program allows users to create rudimentary no-code apps based on spreadsheets.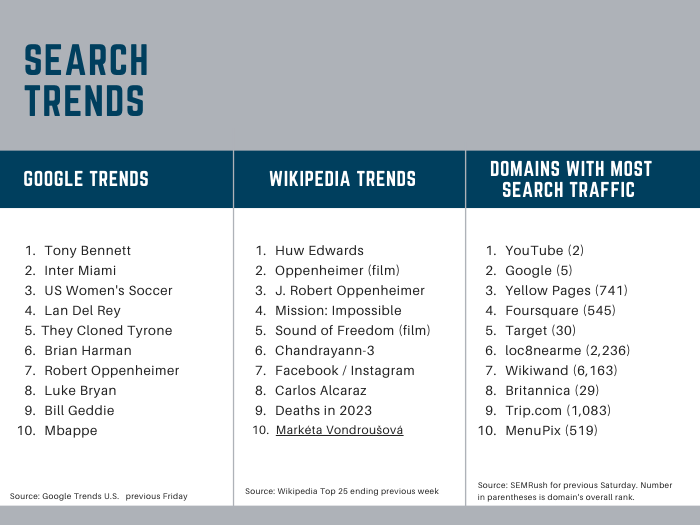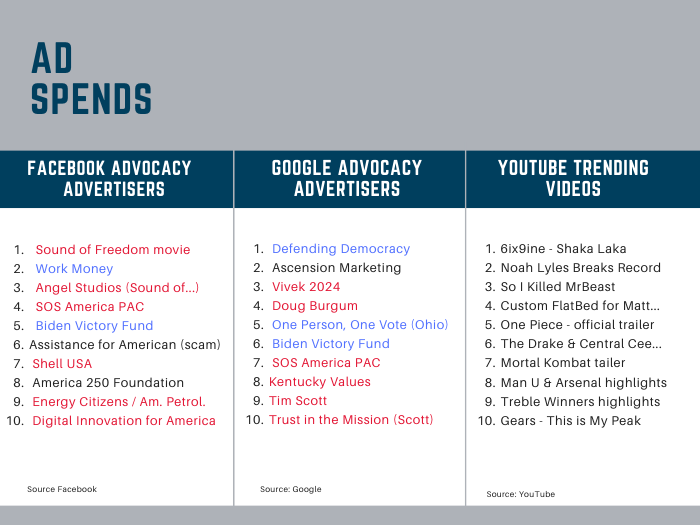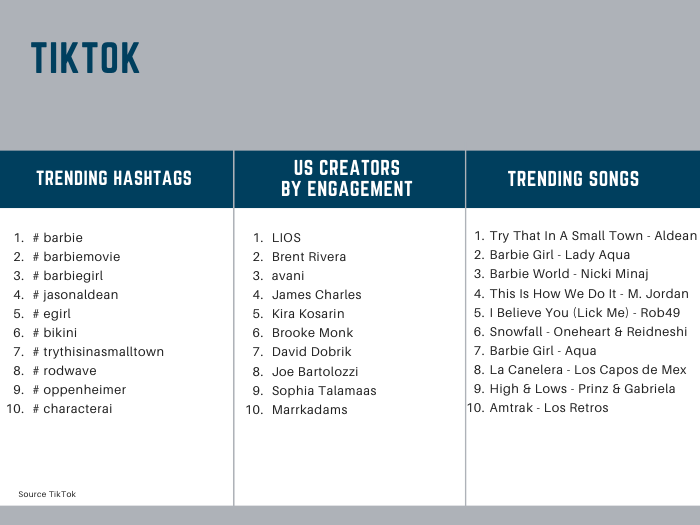 Did That Really Happen? — Yes, Sen. Tuberville Reneged On Vet Donations

Sen. Tommy Tuberville (R-AL), who has single-handedly blocked the promotions of more than 250 senior military officers, has reneged on donating his salary to veteran's charities. Tuberville made a campaign pledge three years ago to "donate every dime" of his Senate salary to veterans in Alabama. Detailed research shows that he hasn't made any of the donations.
Following Up — Biden Gets Big Tech AI Pledge
The Biden Administration gained a voluntary pledge commitment from 7 leading Big Tech firms to share data about their algorithms, develop and use watermarks to identify AI created data, and allow independent safety experts access. The pledge can be enforced by the FTC.
Protip — iPhone Can Diagnose Car Warning Lights
An iPhone using the upcoming iOS 17 can decipher your car's warning lights and dashboard controls as part of its Visual Look Up upgrade. 9 to 5 Mac has details.
Screening Room — Boy (cat) Band & Meow Mix
The new boy (cat) band with the jingle remix is Tabby 5, and that's former *N SYNC singer JC Chasez at the end.
Science Fiction World — Amazon One Palm Payment Rolling Out at Whole Foods
The number of places where people can pay by palm recognition will double in the next few months. Amazon announced last week that its hand scanning technology will be available at Whole Food locations by the end of this year. The technology is also used for age verification services at arenas and casinos.
Coffee Break — "An Online Network Called Internet…"
Happy 30th birthday to this NBC news story about being able to send electronic mail to Bill Clinton, Rush Limbaugh, or Billy Idol on a new-fangled computer network. A helpful graphic displays each of their email addresses in this nostalgic clip and shares a prediction about video conference availability by 2010.
Sign of the Times