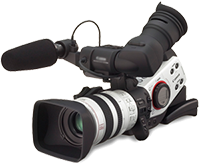 The axiom of recall and comprehension rising when more senses are engaged has a factual basis.    A Harvard Medical School publication urges subscribers to actively engage, stating "The more senses you use when you learn something, the more of your brain will be involved in retaining the memory." That's one reason why YouTube clips go viral more than plain HTML pages. You may read something you want to share, but when a video plays and engages you with video and sound, the effect is much more pronounced.  And experts say that's what helps boost memory and retention.
Now YouTube has announced that the new limit for videos is 15 minutes.   Five extra minutes of video is huge. Success stories surrounding video are all over the web. A company selling $400 blenders for the home market made its case with a funny viral series and laughed all the way to the bank. The debut album from an amateur singer pushing 50 years old outsold Lady Gaga and Rihanna on both sides of the ocean. A teenage and her friends began uploading makeup videos.  Their tutorials go viral and a19 year old becomes Lancome's video makeup artist. Your takeaway as a small business leader is that you are probably not doing enough video outreach.   How-tos are big.  So is anything entertaining.  An entertaining how-to is a ticket for success.  Consider these examples:
A catering service could shoot video on how to frill up a table for an intimate dinner for two.  How do you get the napkins to do that?  What about the candles?  And, of course, the food.
A towing service might show a series of simulated roadside problems and how to deal with each.
A consultant can upload past talks that they've given to public audiences.
Any retail store can give product demonstrations of any merchandise.
We know that big television networks used pretty people, but YouTube has the been great democratizing force in video.  If you have something worthwhile to say, there's an audience for you no matter what you look or sound like. And now you have 5 minutes more to get your message across.