Moms Clean Air Force faced a daunting task. The organization wanted to harness the power of mothers throughout the United States to advocate for clean air to local, state and federal governments.
Why mothers?
The group knew that unclean air—whether in homes, schools, or outside—causes disproportionate health hazards to children.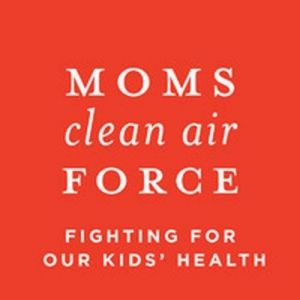 Harnessing a crack editorial and social media team, the organization received funding from the Environmental Defense Fund and many celebrity endorsements.
Digital Director Shaun Dakin knew early on that the group would have to advertise in addition to reaching beyond traditional editorial channels. A skilled marketer in the public-private sector, Dakin also knew that stories were important to connect with audiences, but successful organization leaders rely on metrics, not just anecdotes.
"I asked Silver Beacon Marketing to help us solve advertising on search engines, on Twitter, Facebook and other social media," said Dakin. "I worked with them in the past and knew that they don't present fluff or fake numbers. Everything they do is strictly ROI driven."
Silver Beacon's passion for return on investment paid off handsomely for Moms Clean Air Force.
"We collaborated on powerful tracking reports immediately," Dakin said. "Those reports helped the organization decide our priorities. Then Silver Beacon began advertising and found ways to match actions through multiple channels. Using analytics methods that most organizations can't create for us, Silver Beacon showed us which channels worked for building community and the actual costs of adding a new community member and having that community member convert to our mailing list. The bottom line success metric is moving people from the web to our email list."
Silver Beacon's focus on return-on-investment (ROI) gave Moms Clean Air Force the confidence it needed to build a Facebook community that engaged with decision makers and also joined the group's mailing lists for local and federal activity. The company continued weekly reporting to the leadership team on costs and ROI.
More responsibilities followed. A request to audit the organization's website found more opportunity for improvement, and Silver Beacon Marketing built a new website for the organization while assuming responsibility for search engine optimization, website analytics and web development.
Successes of the Social Media Case Study, Advanced Search Optimization & Advertising
Cost-effective social media and search engine advertising opportunities
Search engine optimization of the organization's website
Analytics reporting and analysis to organization leaders
Rebuilt and hosted the organization's website