Good Monday Morning
In addition to the massacre at a Buffalo supermarket, there were mass shootings this past weekend at a Houston flea market, a California church, and a Milwaukee bar district. Forty-one people were shot in those four incidents, and 13 of them are dead.
A sobering statistic: 375 American children aged 11 or younger have been shot so far during 2022. That's an average of nearly three every day. I encourage you to visit the Gun Violence Archive to learn more about how this public health crisis affects your community.
Today's Spotlight is 1,289 words–about 5 minutes to read.


News To Know Now
Quoted: "The indictment's got Young Thug, and a bunch of other rappers. But there's one name I was expecting to see, and I didn't, and that's Jack Harlow. Can you speak to that?"
— A reporter to Fulton County (GA) District Attorney Fani Willis when she announced the arrest of 26 people on gang-related charges, including rapper Young Thug. Twitter users trolled rapper Jack Harlow by asking why he wasn't also arrested, and one reporter seemingly followed up on the trolling posts. But boy, he sure owned the fake fact when he asked his question.
a) After halting Audible sales on Google Play last month, Amazon has also removed the ability to buy or rent Kindle books using Android. Google recently began enforcing a requirement that all Play Store purchases use Google's checkout services.
b) Facebook is also turning off services. The company and all its properties, including Instagram and Messenger, have blocked filters, avatars, and augmented reality effects for users in Texas and Illinois. The two states have the nation's toughest facial recognition laws so Facebook has suspended the functionality until they deploy explicit opt-in processes for people living there. We told you back in 2020 that Facebook had settled an Illinois lawsuit related to facial recognition for $550 million.

c) TikTok usage is expected to pass YouTube usage later this year. eMarketer reports that over 40% of Gen Z spends more than three hours a day on TikTok. Ad revenue at the platform is expected to grow from $2 billion to $6 billion this year and is projected to pass YouTube's $11 billion annual ad revenue in 2024.




Trends & Spends
Welcome to our newly revamped section showing hot Google searches and the advertisers spending the most — with a little dash of social and search engine news.
Worth noting:He Gets Us is part of a $100 million religious advertising campaign underwritten by anonymous billionaire donors that is managed by the Oklahoma United Methodist Foundation. Don't Break What Works is a multimillion dollar campaign being managed by a big tech lobbying group called the Computer and Communications Industry Association.

Spotlight Explainer: Disability Tech
Google, Microsoft, and the federal government created a dazzling display last week by shining their individual spotlights at how technology influences people with disabilities.
The Federal Government Warns on Hiring Algorithms
The EEOC and Justice Department jointly warned employers that advances in hiring software could violate the Americans with Disabilities Act. Hiring companies can also be found liable for unintentional screening out of applicants or other work done by contractors.
One example: a chatbot used to screen applicants can eliminate someone with a gap in their work history, which might be illegal if it was a period of time that the applicant was undergoing medical treatment. Others include personality tests that match the answers of the employer's best employees, but that are given under conditions where reasonable accommodations haven't yet been made.
There is a lot of information in the document that is written in a conversational style, and it's worth your time to review if your organization has employees.
California Targeting Unintentional Exclusion
A proposed amendment to California discrimination laws would require employers to retain all machine-learning data and other digital hiring records for four years. As with the federal government, contractors including data suppliers also create liability for the hiring company.
Google Glasses with Live Translation
Remember those universal translators on Star Trek? Last week at their hardware conference, Google showed a video of a pair of ordinary looking glasses that project subtitles the wearer sees in their frames. The glasses also translate between languages. They're not yet available, and they don't even have a name yet, but would be an obvious boon for anyone with impaired hearing.
Microsoft Announces Adaptive Accessories
Ranging from special caps on tablets to a square mouse that can be activated with a touch on top, Microsoft announced that its new Adaptive Accessories line of devices will be available this fall. The peripherals include custom devices that allow users to augment their keyboard, buttons, and switches. The devices will be available for PCs, Surface tablets, and Xbox.


Did That Really Happen?
A well documented analysis by the Washington Post's Aaron Blake detailed a timely bit of misinformation that has been getting significant media coverage: a story that Supreme Court Justice Samuel A. Alito and his family had left their home out of fear for their safety following the disclosure that Alito had authored a draft decision overturning Roe v. Wade.
Blake traced the story to a pair of interviews given by a disgraced Georgetown lecturer named Ilya Shapiro. You may remember that the university suspended him earlier this year after he made comments that Justice Ketnanji Brown Jackson was not the best choice to be nominated to the Court, but that President Joseph R. Biden had selected "a lesser Black woman."
This same person was apparently interviewed on a Washington, D.C. radio station and said that he had "heard a rumor" that Alito and his family had fled. Shapiro repeated the line on Fox two days later, and suddenly, the story was in the public consciousness and often quoted.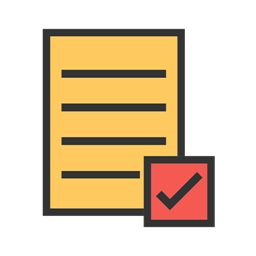 Following Up
We've told you for years about Clearview AI, a company that acknowledges that it improperly scraped facial recognition data from social media and search sites. As part of a settlement submitted to a judge for approval, Clearview agreed to be permanently banned from giving free or paid access to any private entity in the U.S., as well as to individual law enforcement officers. 


ProTip
In addition to the opt-out processes we wrote about last week, Google is also allowing people to choose to see fewer ads on YouTube and Google about sensitive topics such as dating, pregnancy, weight loss, and substance abuse. The Verge tells you how to change your settings.


Screening Room


Science Fiction World
The Mayo Clinic has created an algorithm that interprets single-lead ECG tracings from an Apple Watch to warn patients that they have a weak heart pump. The condition can exist without symptoms and affects 2% to 3% of all people and up to 9% of all people over the age of 60.


Coffee Break
Remember the former NASA engineer who invented a glitter bomb that smelled bad when activated to go after porch pirates who steal packages? He's after scam tech support centers operating in India now and has published a delightful video showing how he teamed up with a channel that exposes those centers to do the same to them. There are cockroaches, rats, and more glitter. It's long, but worth your time. Maybe it's lunch break sized instead.
But there's an even bigger benefit. One of the four call centers identified in the video was raided by police in India late last week, and fifteen people were arrested.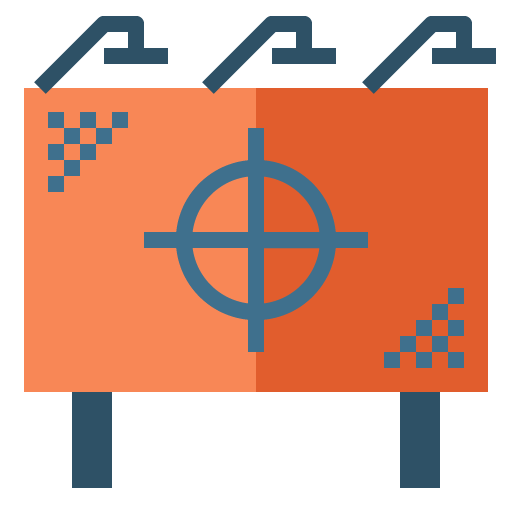 Sign of The Times