Good Monday Morning

It's July 10. Amazon Prime Days are tomorrow and Wednesday. The FTC has sued Amazon for what it calls deceptive behavior in coaxing people to sign up for Prime and when they try to cancel. Check out Protip below to learn how you can spot dark patterns.

Today's Spotlight is 1,034 words–about 4 minutes to read.
3 Stories to Know
1. The Canadian government is battling Meta and Google. The Online News Act of Canada takes effect at the end of this year and mandates that digital platforms pay news organizations for the content they use. Meta and Google both oppose the law and have threatened to block Canadians from accessing news content. A similar bill was passed in Australia in 2021. After originally blocking news content, the companies eventually paid millions of dollars in order to comply.
2. New FTC rules aim to crack down on businesses selling and manipulating online reviews. As many as 40% of online reviews are fake, according to advocacy groups. New rules create tens of thousands of dollars in penalties each time a consumer seesa fake review. In the absence of adequate fraud prevention, critics say platform providers, such as Amazon and Yelp, should be held accountable by the FTC. Others worry that the new rules will stifle free speech.
3. You're almost certainly eligible to receive money from Google and Facebook from class-action lawsuit payouts. Sometimes they're nothing to sneeze at. Our family received $120 from Yahoo! earlier this year, although the Google and Facebook payouts are expected to be much lower.
To file for Google if you used the search engine between 2006 and 2013, start here to get a "Class Member ID" and then file here by July 31.
To file for Facebook/Meta if you used that network between 2007 and 2022, file here by August 25.
Spotlight on Threads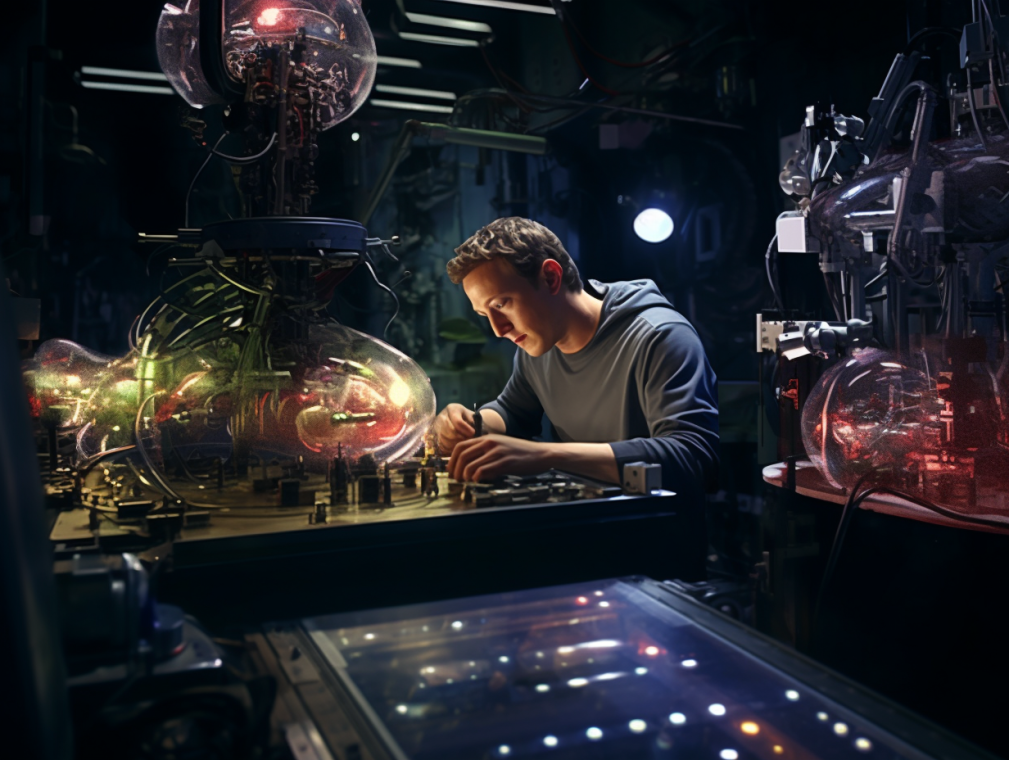 Threads, the new social media network, launched last week and became the most successful app launch in history. By Sunday, Threads boasted nearly 100 million accounts and had left Twitter owner Elon Musk ranting on his network that, "Zuck is a cuck." Musk had previously threatened to sue Meta over similarities between Twitter and Threads.
Threads offers little that is inherently new. For now, it's tied to Instagram and Threads users can follow their Instagram followers on the new app by clicking a button. The software functions as if Twitter and Instagram were merged. Messages are limited to 500 characters and can include links, images, or emoji. The Instagram integration makes it easy to share content between the two apps.
Some features are unavailable or different from Twitter. There's no edit button or trending topics. You also can't change your feed to only show the accounts you follow. You can't send private messages either. And surprisingly, there is no advertising yet. There's also one caveat.
Executives say that because Threads was built on top of Instagram instead of as a stand-alone service, canceling your Threads account will also cancel your Instagram account.
Using Twitter as a public square, journalists and politicians gather and sometimes create news on the popular social network that shot to viral fame in 2006. Twitter lost some relevance in recent years, a slide that Musk's purchase accelerated. Musk has implemented new account limits and restrictions while continuing to post bragging, capricious content.
Meanwhile, government agencies, large consumer brands, and everyone in between is trying to understand how to effectively use and report on Threads. Consider it an online gold rush where you can hang out with tens of millions of like-minded people.
Practical AI
Quotable: "Don't ask an LLM to review your source code and find a particular bug" – an internal Adobe email covered by Business Insider that tells employees they can't use personal email accounts or corporate credit cards when signing up for AI tools.
Noteworthy: Video game platform Steam is "quietly removing" titles that include content produced by generative AI over copyright liability concerns.
Tool of the Week:Microsoft is offering a free certificate program on LinkedIn Learning about Generative AI. There are undoubtedly plenty of such programs, but this one is offered by the company that invested $10 billion in ChatGPT creator Open AI.
Waiting in the Wings
How algorithms are automatically denying medical claims
Amazon's data about you expands beyond shopping
Put your email address in the form at this link and you'll get a free copy of Spotlight each Monday morning to start your week in the know.
If you're already a free subscriber, would you please forward this to a friend who could use a little Spotlight in their Monday mornings? It would really help us out.
Trends, Spends & TikTok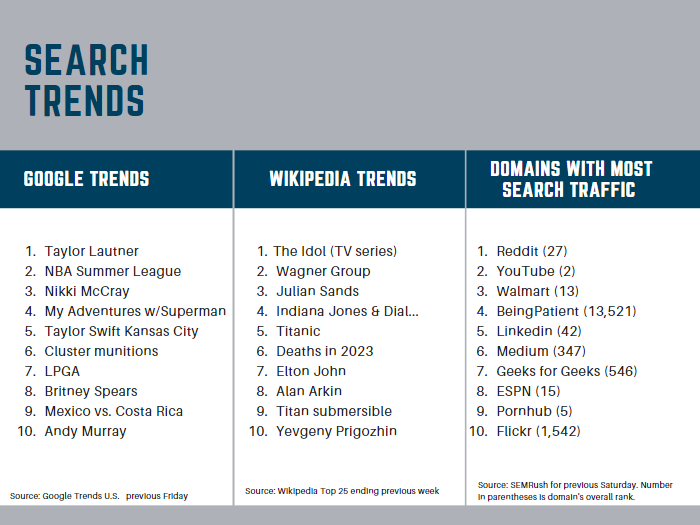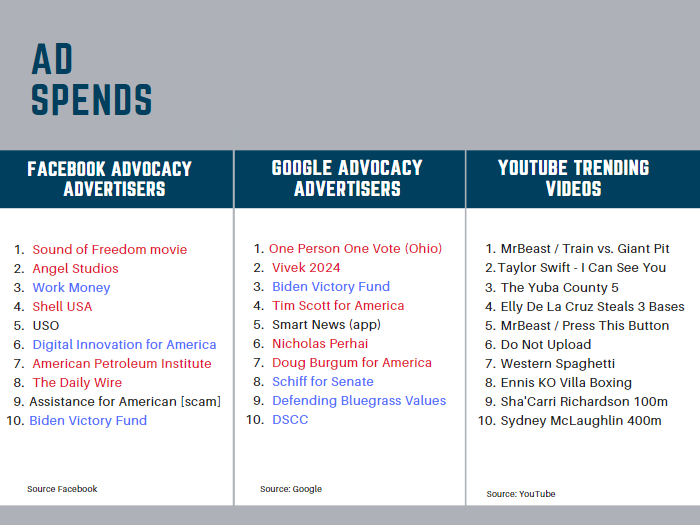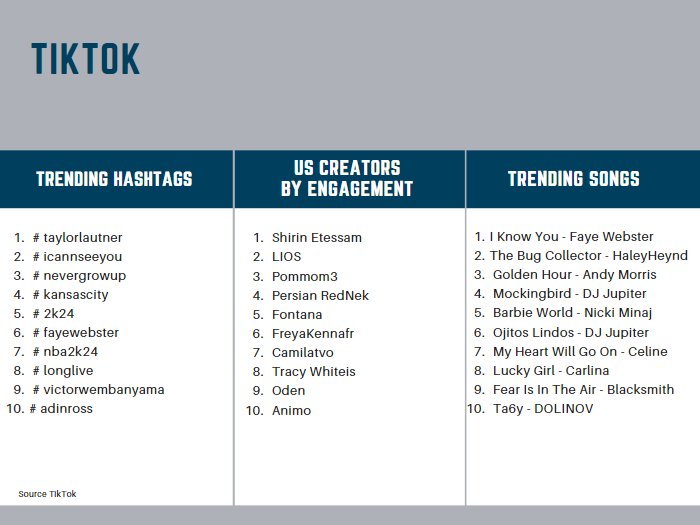 Did That Really Happen? — Oregon Has More Voters Than Residents
The latest election lies have social media users falsely claiming that there are more registered voters in Oregon than residents. The Associated Press debunks that here.
Following Up — Lawyers Encouraged to Seek Forgiveness
Remember the lawyers who used ChatGPT for research and included the program's made-up case citations in a brief? A Manhattan judge has fined them and ordered the pair to send his opinion to all the judges erroneously named.
Protip — How Dark Patterns Change Your Behavior Online
Let this be the article if you only ever read one thing we've linked to or covered. The Pudding is home to some of the best data visualization projects online, and this particular piece shows point-by-point how dark patterns work. With serendipitous timing, one of the 16 examples in the project is Amazon, the company sued recently by the FTC for deceiving consumers using dark patterns.
Screening Room — Bud Light
The embattled beer maker takes on summer party mishaps in this fun 60 second spot.
Science Fiction World — Replacing Undersea Cables

Those massive undersea data cables that allow global connectivity may one day be replaced by lasers. A team of scientists in Zurich has successfully tested similar data speeds using lasers between their facility and a target more than 30 miles away.
Coffee Break — Real or Not Quiz
Try your hand at distinguishing whether these marketing images are photographs or AI-generated images.
Sign of the Times