MEDIA RELEASE
Contact: George Bounacos 703.637.9832 george@sbmteam.com
Fairfax Finance, Inc. has announced that it has acquired Internet marketing company Silver Beacon Marketing.   The SEO and advertising company will continue operating as an independent entity with its existing clients, but dedicate a team of marketing professionals to work with the financial planning company.
"Fairfax Finance has helped families in our area be financially secure for decades," said CEO Jonas A. Joyner.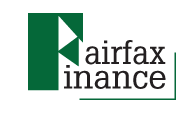 "Silver Beacon Marketing has proven, quantitative methods to improve return for local businesses.   Combining their return-on-investment focus with our client base means they can focus that attention on successful businesses and make those businesses even more successful for future generations.  Sara and George generate new profit with local businesses they've never had interaction with before.  We're excited about what Silver Beacon's analytical approach can do for our clients and pleased to welcome them to the family." Long a staple in the metropolitan Washington, D.C. area, Fairfax Finance zoomed to national attention when it was one of only several companies to correctly forecast the technology stock and housing bubbles.  The company's proprietary algorithms saved hundreds of Fairfax County families and dozens of local businesses during the recent U.S. recession.
"To join such a respected brand and service company is everything we could possibly hope for," said Silver Beacon co-founder George Bounacos.  "Hiring a team to work exclusively with Fairfax's clients while still providing amazing service to the clients who have been with us forever and whom we adore is the best of all possible words.  Fairfax knows finance, and we know how to create profit for local businesses.  We were all waiting for the first quarter to end so we could make this exciting announcement. And as a huge Redskins fan, I'm happy that my partner, a diehard Giants fan, will now be wearing burgundy and gold!"
Bounacos and Silver Beacon co-founder Sara Ascalon will move to Fairfax Finance's corporate headquarters.  Ascalon will become Vice President of Creative Services and Bounacos will be Vice President of Digital Marketing.  Ascalon will relocate to the Washington area.  The company expects the acquisition to be complete within one year by April 1, 2011 and will make an appropriate announcement then.
About Fairfax Finance
Founded in 1963, Fairfax Finance has won prestigious awards and national acclaim for correctly predicting macro finance trends including the 1973 energy crisis, the technology stock bubble and the more recent decline in housing prices and US financial recession. Fairfax Finance works with companies and individuals in a unique holistic manner that links social responsibility, financial growth and stability and wealth management.
About Silver Beacon Marketing
Silver Beacon Marketing specializes in local search engine optimization (SEO) and online advertising for small businesses and non-profits. The company has clients throughout the United States in retail and service fields. Silver Beacon specializes in providing quantifiable return-on-investment for advertising on Internet sites such as Google, Yahoo! and Facebook. Silver Beacon was founded in 2007 and was previously owned by the pair's prior startup, Consumer Help Web, Inc.   That was a humorless company dealing with consumer advocacy and never had fun on any April Fool's Day.