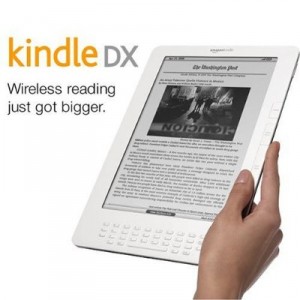 This is how microtargeting works and why the best continue to earn great profits. Amazon (AMZN) is that e-commerce company that continually launched and refined until it assumed a position in worldwide retail, not just e-commerce.
Pundits scoffed at the free shipping for $25 offer until data showed that incremental purchases and lifetime value paid for the shipping.  Skeptics scoffed again when the company said it would deliver millions of Harry Potter books on each book's drop date, but the company made it happen and secured millions of pre-orders.  And even more skeptics derided the notion of Amazon Prime, the $75 fee that provides free two day shipping and low cost 1 day shipping for a $75 annual membership fee.
I'm in my third or fourth year of Amazon Prime membership so I can't scoff too much at that one. Now here's the gamble that underscores how a company doing its research can create amazing sales lift. TechCrunch is reporting that Amazon has a 30 day money back guarantee on its Kindle e-book reader with shoppers allowed to keep the Kindle even if they get their money back. Before you go running off to burn Amazon for a free Kindle, the offer is only available to certain customers.  I didn't get one, and I've spent thousands at Amazon over the years.   Smart money says that Amazon is screening demographics, buying characteristics and web analytics for prolific buyers with the goal of getting more Kindles into circulation. Some people will get a free Kindle.  More will buy the Kindle, like it, goose sales of e-books and influence others, maybe even become evangelists.
The lesson is that being rigid about your analytics and metrics allows you to be an aggressive marketplace.  About seven years ago, I created Carfax's BuyBack Guarantee program.  That was an aggressive program too that essentially promised that the data company would buy any vehicle if a Carfax report had been purchased and a problem title was later found on the vehicle. The marketing team loved it.  The CEO loved it.  The money people, the insurance people, even some of the data people were a wee bit skeptical.  But I had enough data to overcome Board objections, to convince the insurance people and to roll to market.   Our agency even recut our ads to tag the new program at the end of each spot. I just checked their site and the program is still active, just like Amazon's $25 free shipping program is interwoven into that company's brand promise. The whole thing starts with data.  If you don't understand all of your data, you can't be aggressive and profitable.