Good Monday Morning

It's May 22. We're off next week for Memorial Day. See you on June 5.

Today's Spotlight is 1,173 words–about 4 1/2 minutes to read.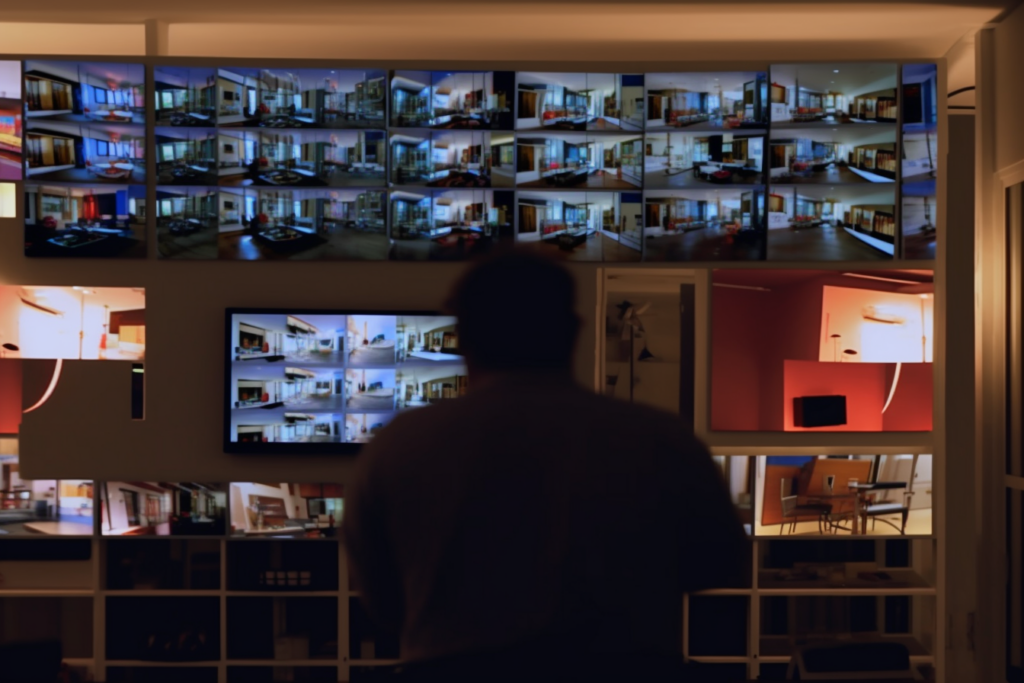 Spotlight On … Federal Surveillance Programs
A steady drumbeat of anti-privacy federal surveillance headlines emerged last week about programs at FBI, HUD, and the Post Office. The programs are similar to one we learned about in January regarding surprising federal surveillance initiatives.

For Everyday Money Transfers
In January, we learned that more than 600 law enforcement agencies can access a database that details money transfers between Americans and people in more than 20 countries. Those transfers include the full name and address of the sender and recipient for money orders and other electronic transfers well below the $10,000 threshold, often triggered by as little as $500.
Important quote: "Courts have held that customers using money transmitter businesses do not have the same expectation of privacy as traditional banking customers," an Arizona Attorney General statement to the WSJ.

In Public Housing Communities
Public housing funds earmarked to combat crime are being used to monitor resident behavior and recommend evictions for minor violations. Transgressions such as taking a cart from a laundry room or violating overnight guest rules are monitored by cameras that include facial recognition and advanced software.
Important quote: "People choose to get evicted by their actions." Melody McClurg, executive director of the Jefferson Metropolitan Housing Authority in Steubenville to the Washington Post

At the Post Office
A bipartisan group of U.S. Senators last week accused the U.S. Postal Service of "unchecked government monitoring" of Americans' mail. Post offices collect information upon written request by a law enforcement officer–no court order is necessary. All the information on the envelope's outside is included. In their letter, the senators claim tens of thousands of Americans and businesses are monitored.
Important quote: "A mail cover is an investigative tool used to record data appearing on the outside of a mailpiece. Law enforcement agencies use this information to protect national security; locate fugitives; obtain evidence; or help identify property, proceeds, or assets forfeitable under criminal law. A mail cover is justified when it will further an investigation or provide evidence of a crime." — USPS description

In Secret Databases
A recently unsealed court document shows that the FBI used a federal surveillance database to monitor individuals who protested for racial equality, illegally entered the Capitol during the January 6 insurrection, or donated to a congressional candidate. The database is under the control of the Foreign Intelligence Surveillance Court, which threatened last year to restrict FBI access to the data.
Important finding: Court documents show "an FBI analyst conducted a batch query for over 19,000 donors to a congressional campaign" because the analyst said the campaign was a target of foreign influence, reports the Washington Post.
3 More Stories to Know
1) A First Amendment battle is shaping up in Montana where Gov. Greg Gianforte signed a bill to ban TikTok in the state. The bill takes effect in January and prohibits app stores from making the software available and the company from operating in the state.
2) 30-Second unskippable ads can now be purchased on YouTube. Calling the format "a staple of the TV industry," YouTube said that the ads would be used only when content is shown on a television and not on phones or computers.
3) Angi company HomeAdvisor has agreed to pay $7.2 million to home services companies it defrauded by misrepresenting the consumer leads it sold them.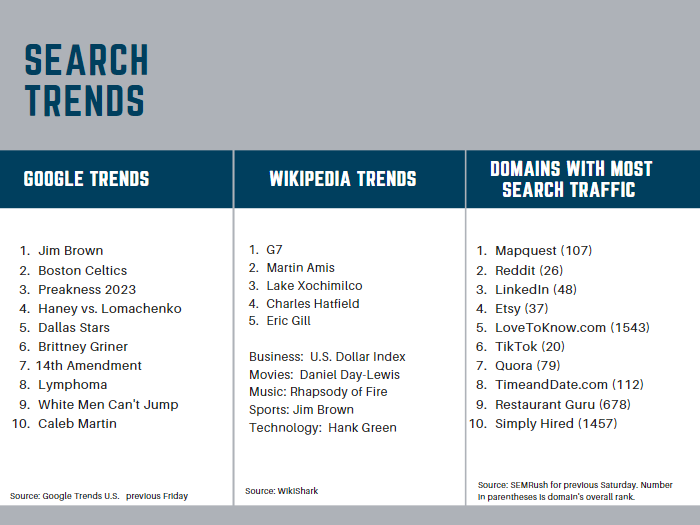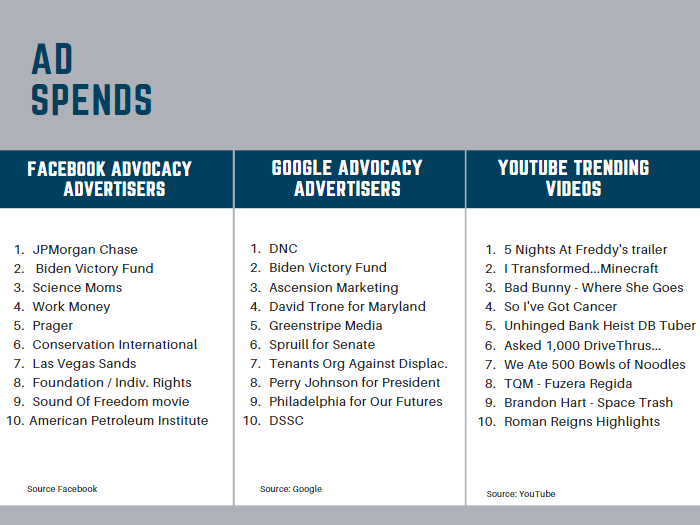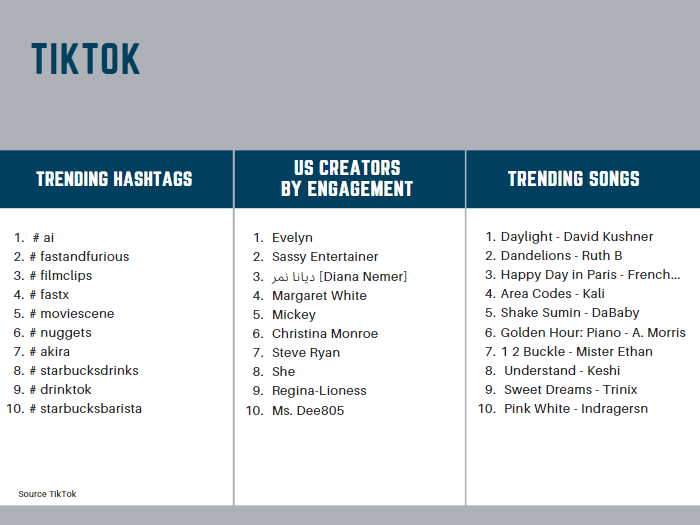 Did That Really Happen? — Biden Graduation Video Manipulated
A video of President Biden attending his granddaughter's graduation has been digitally manipulated to include a crowd chanting "Fuck Joe Biden" in time to a marching band. The hoax video has been viewed more than one million times.
Following Up — TSA Rolling Out New Program
Travelers at 16 airports will have the opportunity to take a selfie at a kiosk and then have their id scanned without having to rely on an officer to match their id and face. An agent is available, and travelers can opt out.
Protip — Revisit WhatsApp Privacy
Wired updated their privacy walk-through of WhatsApp so if that's one of your communications channels, have a look through this explainer.
Screening Room —  Augmental MouthPad
This unobtrusive mouthguard-like device is a game-changer for adapting tech devices for people who have disabilities.
Science Fiction World —  Your DNA, Pulled From Thin Air

Environmental researchers have long filtered human DNA from their work. Wildlife researchers and botanists use environmental DNA after scrubbing out human contamination. Now a bioethical issue is being raised: what should be the rules for how residual human DNA is used when it's available to anyone with the right equipment?
Coffee Break — Same Place Names As Viewed Throughout The U.S.
This interactive database allows you to enter a place name and learn which town is being referred to throughout the U.S.
For example: most of the country is referring to the Fairfax in Virginia, but people in Kentucky, Ohio, and Indiana likely mean Fairfax, Ohio, and people in SC and eastern Georgia probably mean Fairfax, SC.
Sign of The Times