Good Monday Morning
It's October 17th. In many areas, voting has begun ahead of Election Day, 22 days away. Your local representative's travels, votes, and fundraising are listed on ProPublica's great new website.
Today's Spotlight is 791 words — about 3 minutes to read.
News To Know Now
Quoted:"It's likely the material viewed by Molly… affected her mental health in a negative way and contributed to her death in a more than minimal way. It would not be safe to leave suicide as a conclusion — she died from an act of self harm while suffering from depression and the negative effects of online content."
— British coroner Andrew Walker reversing a decision about a 14-year-old English girl's suicide. Walker said that algorithms helped Molly find information about suicide and continually sent her content reinforcing her depression.
Driving the news: During Q3 earnings calls over the next ten days, tech companies will announce a litany of cost-cutting measures.
Three Important Stories
1) A Dutch court ruled that a Florida software company violated the human rights of a remote employee it fired after he refused to activate his video camera.
2) 87% of US teens own an iPhone, and 31% own an Apple Watch, reports Piper Sandler in its semi-annual survey of US teens.
Oops: A crash-detection algorithm in Apple devices is alerting emergency services when people are on fast roller coasters that experience sudden changes in altitude.
3) In its third week fighting ransomware, hospital chain CommonSpirit Health has postponed some care because of disruptions. The company operates 140 hospitals and 2,000 healthcare sites.
Trends & Spends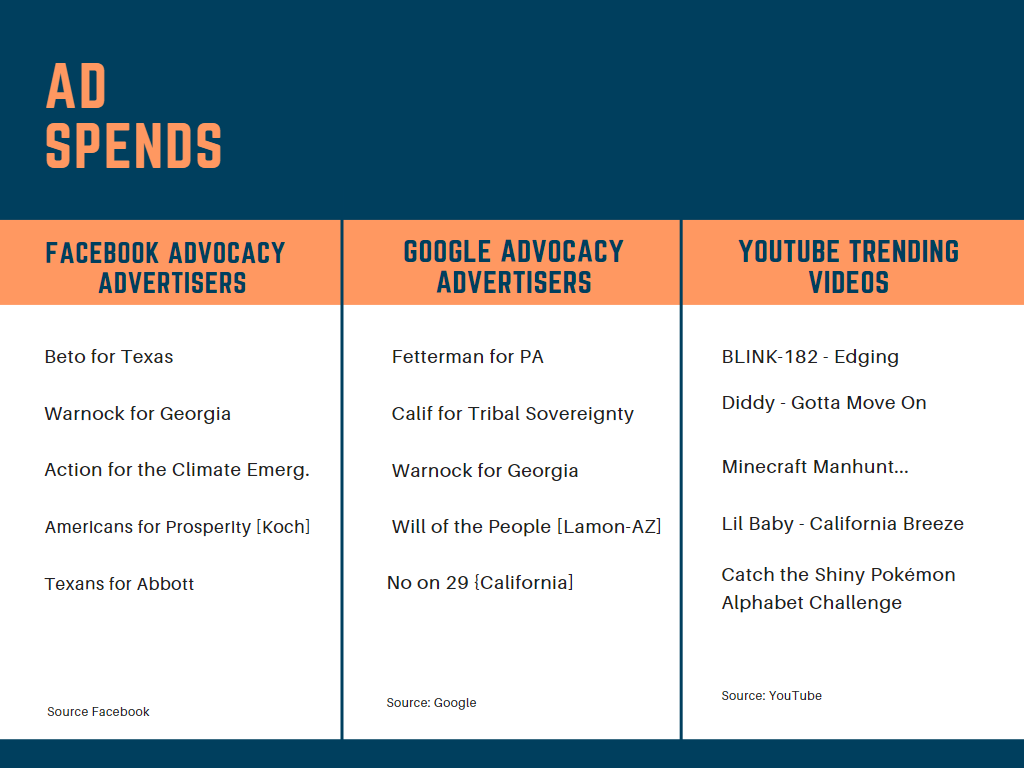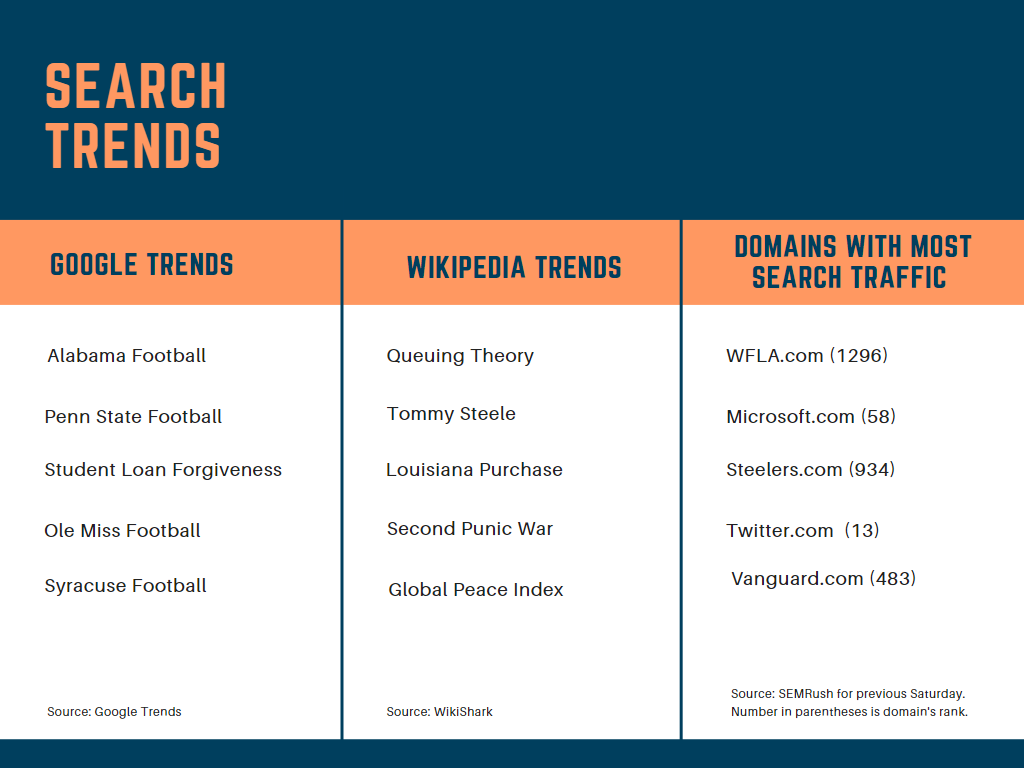 Spotlight Explainer — TikTok Expansion Plans
TikTok is not a social network. American users watch 80 minutes of videos on the site each day. The service does exceptionally well with younger Americans: only YouTube gets more visits from American teens.

"TikTok plays a different role in my life. It's replacing television," says global business head Blake Chandlee.

But it's more than just TV. TikTok expansion is changing other categories:
Search and News: We told you last week that Google's execs acknowledge losing ground in search to TikTok. Pew Research confirmed that 33% of TikTok teen visitors use the site for news.
Music: David Guetta, Coldplay, and BTS have all premiered music clips on the site. One artist told the BBC that she'll post a snippet of a track that she'll only finish if it is successful. There was news last week that TikTok parent ByteDance is in talks with music labels about going global with its music streaming service.
ECommerce: The company is hiring now to build fulfillment centers in the U.S., Axios scooped last week.
The bad news: U.S. regulators are under constant pressure to deal with a Chinese-owned company that has developed robust data profiles of tens of millions of Americans. The company says it "processes" its data here in the U.S., but nine employees dispute that, according to BuzzFeed.
Our take: Small or large organization, understanding TikTok culture now is key to working with or marketing to younger audiences.
Did That Really Happen? — Vaccines Safe for Premature Babies
On Instagram, an anti-vaccine post falsely claims that premature babies are more likely to develop complications from vaccinations. Details
Following Up — AI Art In Microsoft Office
DALL-E's AI art function is coming to Microsoft's Office suite in a new app called Microsoft Designer. Refresh yourself on how you can be a Dali from our Spotlight Explainer three weeks ago.
Protip — Curated Lists in Google Maps
Google Maps can help you remember places you want to visit, whether on vacation, at restaurants, or for your bucket list. Lifehacker shows you how to make and store lists, share them with friends, or even publish them.
Screening Room — Meta Quest Pro for Work
With an investment reportedly in the billions, expect to see more ads from Meta touting why you should look forward to working in virtual reality.
Science Fiction World — Exoskeletons Improving
Stanford researchers have created an exoskeleton for legs that allows people with limited mobility to walk 9 percent faster with 17 percent less energy.
In Singapore, a robotic device can catch people who fall, so elderly people can exercise and those in physical therapy can benefit.
See videos from Stanford and Singapore.
Coffee Break — What Bird is Singing?
Haikubox is a device that you install in your yard that identifies birds by the sounds they make. Like a doorbell camera, it saves the information for you to listen to later.

TikTok Expansion is issue #438 of Spotlight. Get it free in your email each Monday.