Good Monday Morning
It's February 13th, which means it's Galentine's Day, which is a real thing according to Merriam-Webster. We're off next week for President's Day and back with you on the 27th.

Today's Spotlight is 900 words — about 3 1/2 minutes to read.
Spotlight On …  Online Speech
This month, the Supreme Court will hear arguments in two cases related to online speech regulation. Both deal with Section 230 of the Communications Decency Act, which essentially shields online services from liability for content posted by their users.You may have heard about this battle as publisher vs platform. The argument revolves around whether online platforms, such as Google and Facebook, are publishers, responsible for all posts, or if they are platforms, responsible for their own content, but not for other people's.
Horrifying Examples of Online Speech
It's common for large platforms to get criticized for content posted by others. People livestream suicides or even murders. Many tech companies point out that when they remove these posts automatically, hundreds and sometimes thousands of people, change the underlying video just enough to upload the terrible images again. They'll say that all speech is protected. And they'll likely point out that you and I won't get the opportunity to post content if doing so creates liabilities for them. Now imagine that you are personally responsible for whatever you write in a Wikipedia edit or moderate in a Facebook group.
Not Just Social Media
"Without Section 230, Wikipedia could not exist," Jacob Rogers, associate general counsel at the Wikimedia Foundation, told MIT Technology Review. As a result of Section 230, Wikipedia is immune from liability for any content its contributors post on the site.
Google v Gonzalez on Feb. 21 and Twitter v Taamneh specifically address how ISIS recruits people, but leaves a potential mess around free speech. In a brief submitted in the first case, the Department of Justice argues for protection of online speech, even when the speech could be about deadly issues. It will be difficult for people to post timely content in a world where content must be screened, approved, and then made live. And if Big Tech firms are held liable for what others post, then online speech will be severely restricted. Ultimately that may be what critics of Section 230 want to happen.
1) One quarter of the global population used Facebook daily in December. The company has authorized a $40 billion stock buyback and laid off 11,000 people in the last six weeks.
2) Discount pharmacy GoodRx agreed to pay a $1.5 million fine after the FTC took action following GoodRx's disclosure of customers' health information. Because the FTC doesn't administer HIPAA, the penalty was relatively low for the publicly traded company that generated $187 million in Q3 revenue, but remains unprofitable.
3) Image diffusion models can produce convincing fake images. However, they remember the real images they were trained on. This can compromise privacy and intellectual property rights. A research team has published an example of extracting those training images from the working model.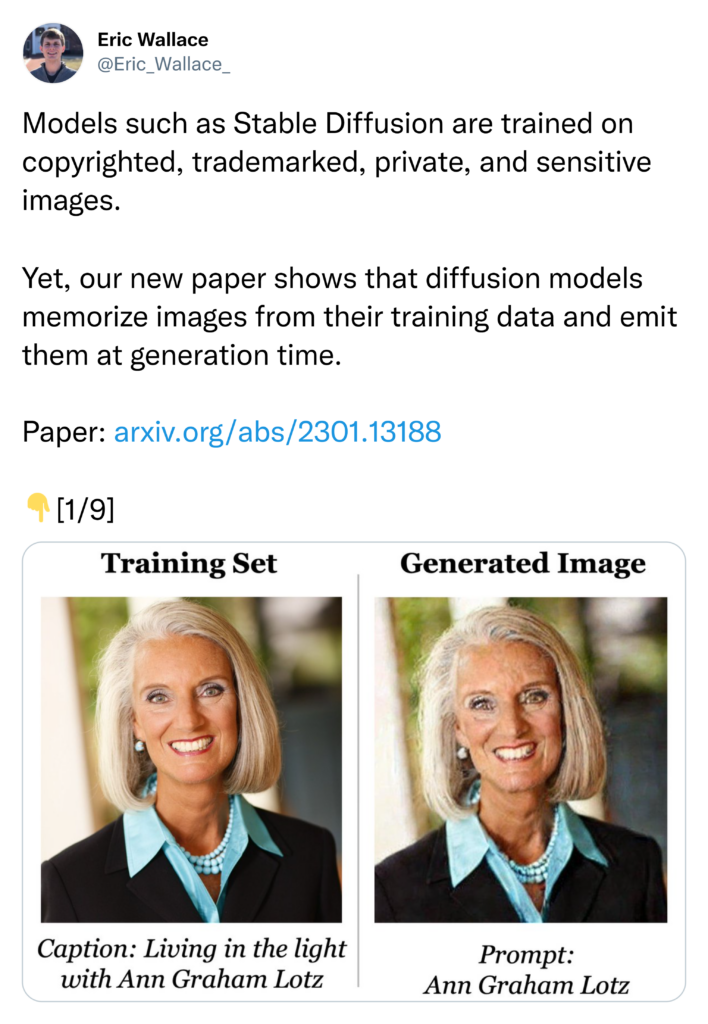 Screening Room — Northwell Health's Ferocious Tiger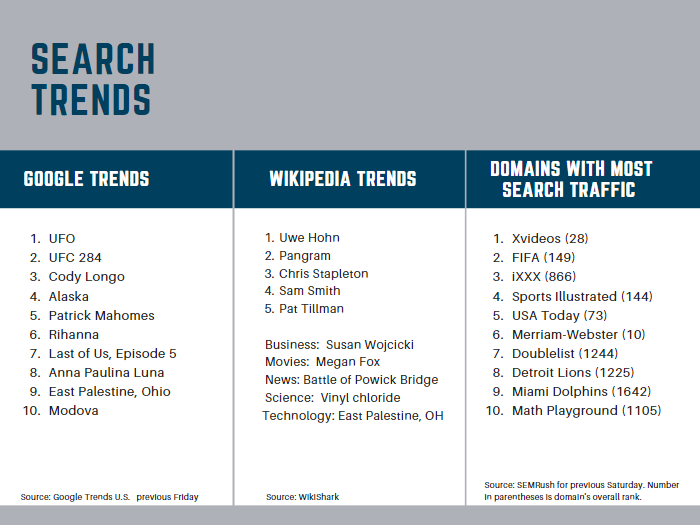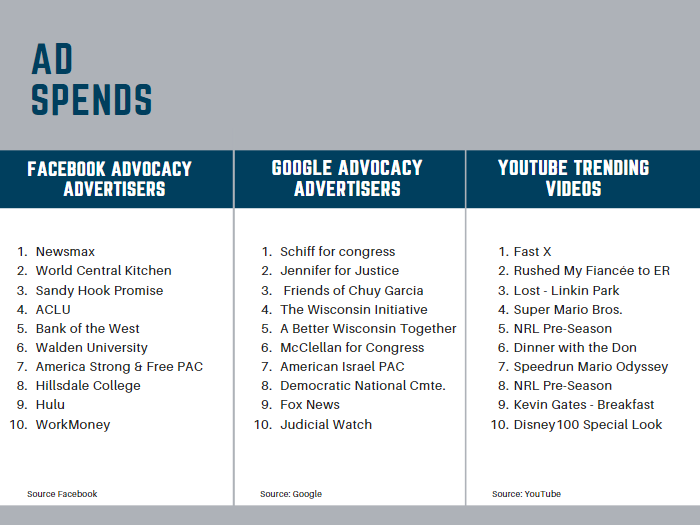 Did That Really Happen? — Biden Video Doctored
A gruesome doctored video shows President Biden giving a speech saying brutal things about transgendered people. The video is correct, but the audio was doctored. Biden remains a staunch supporter of LGBTQ rights. 
Following Up — YouTube Music Royalty Scam
Last week's Spotlight focused on streaming music and how creatives are being squeezed out of traditional royalties. Shortly after we published, Jose Teran pleaded guilty to conspiracy, wire fraud and money laundering for claiming to YouTube that he and his partner owned music they uploaded there from Latin artists including Daddy Yankee, Don Omar, and others. The pair were paid $23 million in royalties, reminding everyone that the money is there, but not for creatives.
Protip — Tracking Packages in Gmail
Tom's Guide shows you how to enable Gmail's new package tracking feature using iOS or Android.
Screening Room — Optic 2000 – AI Draws What Visually Impaired People Describe
Science Fiction World — Robot Lifeguards
Beaches in Goa, India, will now supplement human lifesaving efforts with Aurus, a self-driving robot and Triton, an AI-powered monitoring system. The systems will be used to monitor areas that are not cleared for swimming and notify lifeguards if people are present. Those beaches have recorded more than 1,000 rescue incidents in the last two years.
Coffee Break — WABC on Home Computers (1982)
Here's a delightful video segment in which WABC in New York tries to explain just who in tarnation would want to buy a home computer for thousands of dollars.
Sign of the Times