Good Monday Morning
It's June 13. Spotlight is off next week as we observe Juneteenth.
Today's Spotlight is 1,355 words — about 5 minutes to read.
News To Know Now
Quoted:"If I didn't know exactly what it was, which is this computer program we built recently, I'd think it was a seven-year-old, eight-year-old kid that happens to know physics."
— Blake Lemoine, a Google AI ethicist to The Washington Post. The company disputed his claim that a machine learning program displayed sentience and put him on paid leave last week when he took the dispute public. Lemoine is the fourth high profile HR dispute between Google and its AI ethics team in two years.
a) Google is also being criticized for sending 11% of visitors searching for abortions to "crisis pregnancy centers" that are anti-abortion. We reviewed some of the listings and can see that some of those anti-abortion sites misrepresented themselves online. The terms those companies use appear to be designed to trick search engines into making that mistake. Regulatory agencies can challenge companies over such misrepresentations, but that's relatively uncommon.
b) Apple's future iOS update allowing people to delete or change messages is being criticized in a viral tweet posted by a family law attorney. Jennifer Nielsen of Columbus, Ohio, is instructing people involved in family litigation to turn off the future update to protect text messages that might be used in legal proceedings.
c) TikTok is adding digital well-being tools that advise users to take a break and provides screen time summaries. Use of the tools is optional, but the company said that it would start using proactive prompts to children between the ages of 13 and 17 who used the app more than 100 minutes in one day. We last wrote about TikTok usage in March, when US Android phone users were spending an average of 40 minutes per day on the site — far more than any other social media network.
Trends & Spends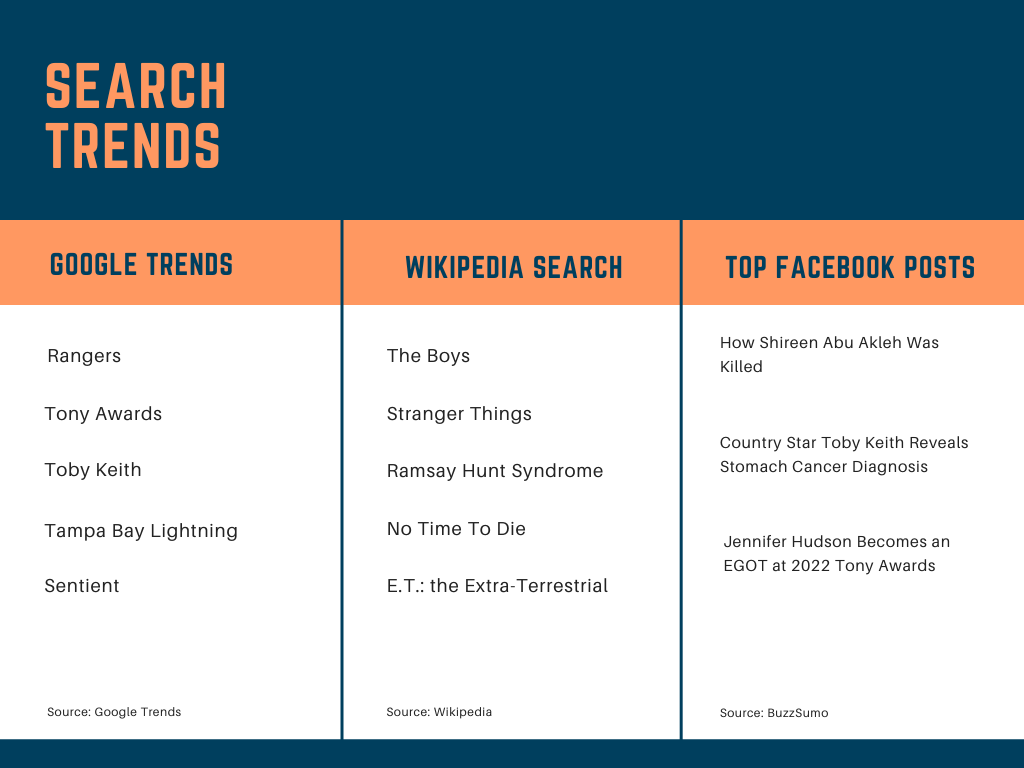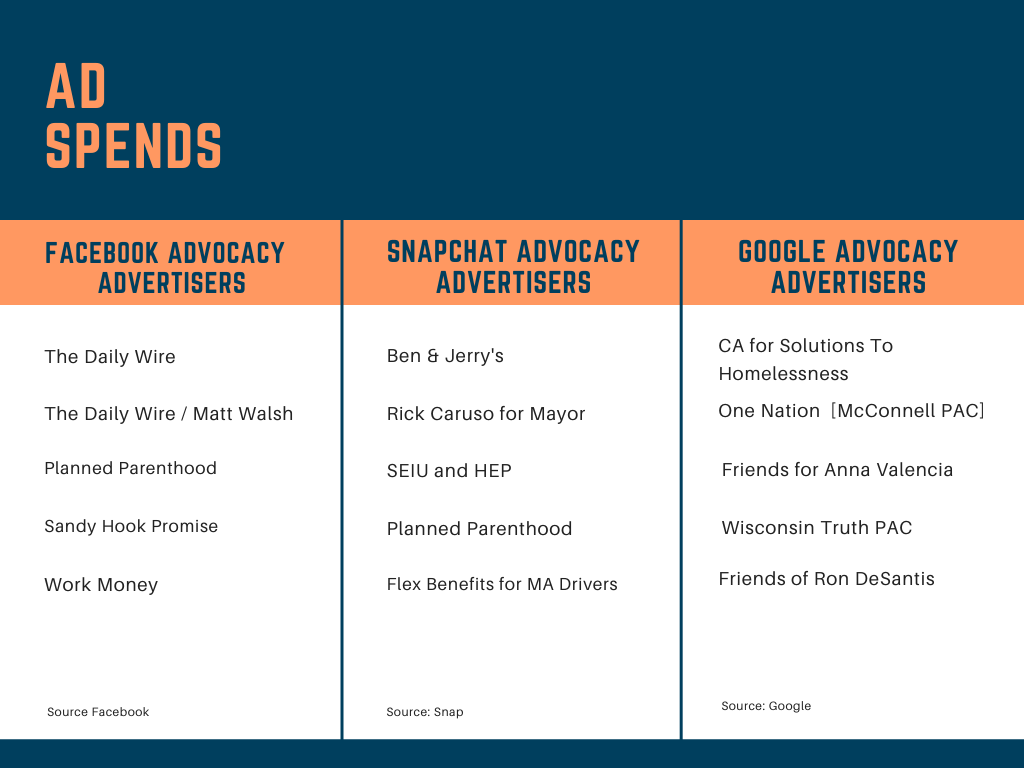 Google's Left Hand & Right Hand
We've written many times (okay, more than a decade) about Google's often conflicting advice, but this latest takes the cake.
As part of its new digital marketing certification program, Google teaches about search engine optimization and suggests a variety of tactics related to keyword density and page length.
Search Engine Journal brought that to the attention of Google Search Liaison Danny Sullivan. That's a good call because Danny is widely considered to be the inventor of the term "search engine optimization" and an early, if not its first, practitioner.
Danny's pay has come from Google for the past five years, and he told SEJ that there was no truth to either the keyword length or density claims. The slide was dropped from Google's training, but it's an outstanding example of how misinformation flourishes in a vacuum.
We don't begrudge anyone who took a Google course on SEO coming away with inaccurate beliefs. It's a great cautionary tale for corporate secrets that transcend the mere proprietary. You may not know what exactly is in Coca-Cola or how Google ranks website pages, but it's probably not cocaine any longer, and at least according to Danny Sullivan, it has nothing to do with keyword density.
Spotlight Explainer — Guns Online in 5 Clicks
This week's explainer was inspired by a Quartz piece, "We ordered the same gun used in Uvalde. Here's how easy it was."
5 clicks
Spoiler alert. Quartz purchased a DDM4 V7 directly from the manufacturer. Daniel Defense sells the gun online for $2,057 and touts $92.94 monthly payments. Shipping to a local gun store is free, and Quartz says they were never asked for proof of age or the lack of a felony conviction. Instead that gun dealer provides the "background check" by checking the ID presented against a database and requiring a 3 page form to be filled out. 
You Can't Get Caught Selling Guns Online 10 Times on Facebook
Technically, you're no longer allowed (since 2016) to sell guns on Facebook, but a blockbuster Washington Post story last week reported that sellers aren't banned from the site until their 10th violation. Facebook insists that "nearly 90 percent" of people who have a violation about selling guns online have only one. Meanwhile, competitors like TikTok ban accounts after the first violation. 
That doesn't mean that selling gun accessories is prohibited. Everything imaginable that can be used with a gun is sold on most online networks and again serves as a gateway to generating personal information via advertising that can then occur in email or other methods.
The Raffle Catch
You can promote raffles on Facebook and other sites that give away guns. Along the way, the seller collects very personal information and has the ability to advertise the raffle throughout the U.S.
Sometimes that can be a public relations problem for groups. A police union in Columbia, MO, deleted a gun raffle post in early June after a public outcry. The union protested that it was "only raffling items that are 100% lawful to possess" before inviting the public to buy a ticket offline.
YouTube for Learning
The 18-year-old who is believed to have been the killer at the massacre at a Buffalo supermarket wrote that he learned to illegally modify his gun online after watching a training video on YouTube, reports NBC News. YouTube claimed that the video the teen watched was permissible under its rules. And while YouTube has specific rules about many gun videos, other second-tier social media sites with audiences in the millions may not.
Did That Really Happen? — A Dumb Conspiracy Theory
USA Today fact checked a viral social media post showing clips from NBC and CNN. The post claimed that the Uvalde shooting never happened, and was captioned, "Two men claim to be the father of the same child who allegedly died in the school. Maybe they're gay and are both her parents but did separate interviews."
After the post's author dismissed the men as "crisis actors" and opined that "the dude in the cap is a poor actor," USA Today reported that NBC's Savannah Guthrie interviewed murdered 10-year-old Amerie Jo Garza's father while CNN's Anderson Cooper interviewed Amerie's stepfather.
 Following Up — Google's Turn After Facebook Payout?
We wrote a lot about the facial recognition suit brought against Facebook in Illinois and its settlement for nearly $400 for each affected person. Now Google has settled a similar suit for an amount estimated to be worth $200-$400 per affected person in Illinois.
Protip — Speeding Up the iPhone
Clearing memory on an iPhone (any iOS device, really) is not exactly an intuitive process, but can speed up your device quite a bit. Here's a Tom's Guide explainer on how to make your phone go vroom.
Screening Room — iRobot
iRobot's funniest in its latest series of looks inside the vacuum's decision making process.
Science Fiction World — Pizza Machine
We've talked about automated cooking devices and servers, but how about a vending machine that makes a custom pizza from the flour and water-level for you in three minutes? Yay Food Technologies is selling its Lets Pizza unit for about $30K although my family insists that I can't save to put one in my home office. Have a look at this.
Coffee Break — AI Imagery
It's not sentient (yet, I hope), but Open AI's DALL-E image model is now available in a mini-format for you to use free. They're the same organization that introduced a then state-of-the-art language called GPT-3.
Dall-E mini creates images based on your text prompt.
Sign of the Times