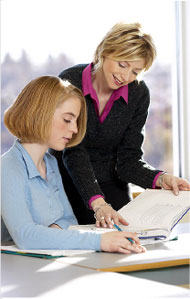 As my business started growing, I decided the time was right to hire someone to take over what I was doing so I could replicate my business in another area. This sounded great in theory and may have worked for other small business owners. It didn't quite work for me. I made a few mistakes that made this idea unworkable — yes, I can admit to making a few mistakes in my business life.
First, I underestimated the collection of skills necessary to do what I did. As a tutoring coordinator, I talk with parents, students, tutors, references, teachers, and even myself on occasion. I thought I could just find someone who was good with people and that would be enough. I will think again next time. I found that tasks piled up or were forgotten because of a lack of focus and other inefficiencies. I would like to blame the person I hired, but it was 100% my fault.
Which brings me to the second mistake: I didn't clearly scope out the job's details. The person wasn't sure what was her responsibility and what was mine. I ended up giving her way too much responsibility and way too much leeway in how to get it done. The result? Things didn't get done, I got frustrated, and sales lagged.
Finally, I just wasn't ready. I was ready to offload the work and focus on growth, but I wasn't ready to do the tedious work of scoping out the details and training rigorously. So after 10 months of trying to make the business work with a manager in place, I am back to doing it all myself.
And I love it!
I once again feel the surge of growth, untainted by the drag of pulling a manager through the motions against her will. Work feels good again, and now I have a much better sense of what it will take to grow beyond a one-man operation.
Author Note Brian Cheek is the founder of A Plus Home Tutors, a Bay Area in-home tutoring service for grades K-12.  A Plus tutors operate between San Jose and San Francisco and have helped hundreds of students in the company's five years.