Good Monday Morning

It's August 7th. News broke Sunday that U.S. scientists successfully repeated their fusion tests on July 30 with higher energy yields.

Today's Spotlight is 882 words — about 3 1/2 minutes to read.
3 Stories to Know
1. Hollywood to Cameo's Rescue: Amid the ongoing strike, Hollywood actors are turning to Cameo for income, providing a much-needed boost for the previously embattled video greeting company. In July, layoffs had reduced Cameo's head count to fewer than 50, as reported by The Information.
2.Prospect Medical Battling Cyberattack: Prospect Medical, an 18-hospital chain in five states, is battling an ongoing cyberattack. In response, they've taken their computer systems offline, suspending all nonemergency services, including elective surgeries and outpatient appointments. The FBI said it was working on the case with other law enforcement agencies.
3. Meta's Preemptive News Block in Canada: In response to Canada's Bill C-18, yet to take effect, Meta has blocked Canadian news content on Facebook and Instagram. The soon-to-be-enforced law requires tech giants to negotiate payments for hosting news content. Google also plans a similar move, echoing the companies' 2021 Australian actions and earlier threats in California.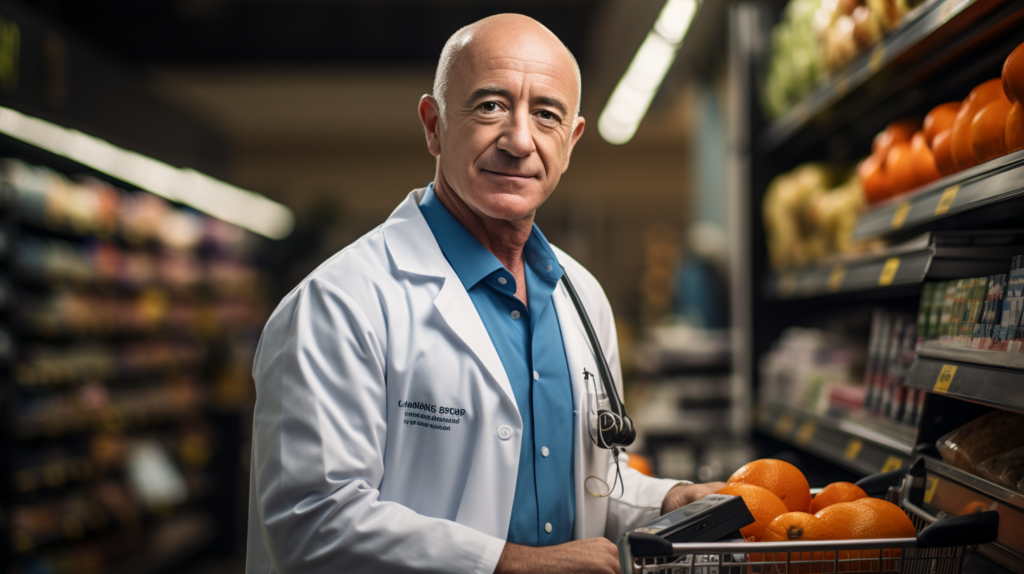 Spotlight on Amazon Retrenching
Amazon Refocuses Amid Challenges: After a pandemic-induced surge and subsequent hit to its stock price and reputation, Amazon has been leaning harder than ever on its core cloud services and e-commerce businesses, experiencing a 65% increase in its market cap this year. Wall Street has welcomed the company's job cuts of over 27,000, allowing room for key initiatives:
1. Tech Expansion: Amazon channeled $100M into its emerging generative AI program, mirroring its successful transformation of cost centers like logistics into profit engines. With ad revenue up 20% plus quarterly, hitting $10.6B in Q2, AI is next in line. Also, in a competitive move, Amazon's AI-powered coding assistant, CodeWhisperer, is now free, rivaling Microsoft's $10 monthly charge.
2. Grocery Consolidation: Amid store closures, Amazon is testing a unified checkout process for Amazon Fresh and Whole Foods, bypassing certain ingredient restrictions long in place at the upscale grocer In another move, home delivery service, currently exclusive to Prime members, is being trialed for non-Prime members.
3. Health care Venture: Amazon Clinics now offer nationwide video visits, a recent expansion. Operating independently of insurance, they offer potentially insured prescriptions, including through Amazon Pharmacy. Recall Amazon's earlier $3.9 billion acquisition of OneMedical, bringing in 200 physician locations across major markets.
Hurdles remain despite these advances. Amazon's purchase of Roomba creator iRobot suffered a privacy blow with leaked videos from Roomba development units. Critics spotlight Amazon's pollution footprint, especially shipping materials and fuel for transporting returns. Despite efforts, including a UPS deal for no-cost returns and phasing out plastic padded shipping bags, critics remain unsatisfied.
Practical AI
Quotable: "We were surprised by how much the N-word was there." — Gaming executive Justin Liebregts whose studio used AI software to monitor player conversations for toxicity.
Noteworthy: A multi-university study of 14 generative AI tools concluded that it remains relatively easy to fool software designed to tell if content was AI or human-created.
Tool of the Week: Meta released three new text-to-music generators. You can try the most basic and make a 12 second audio clip free.
Trends, Spends, & TikTok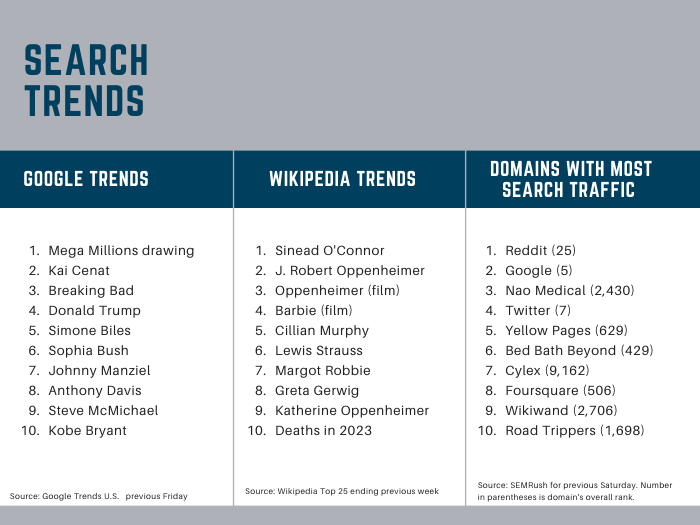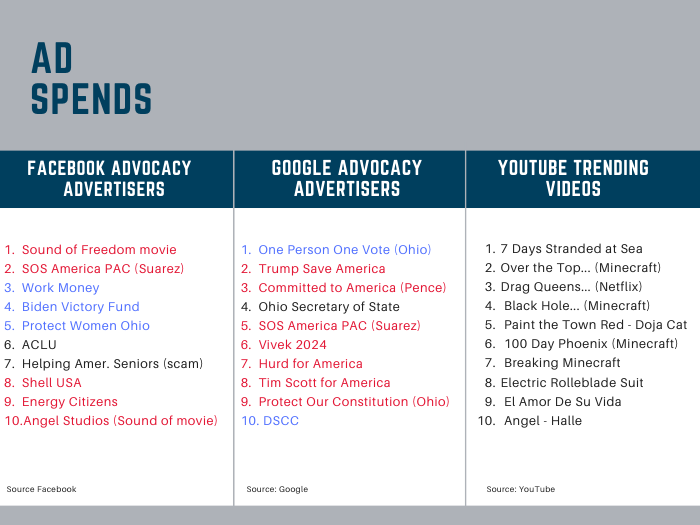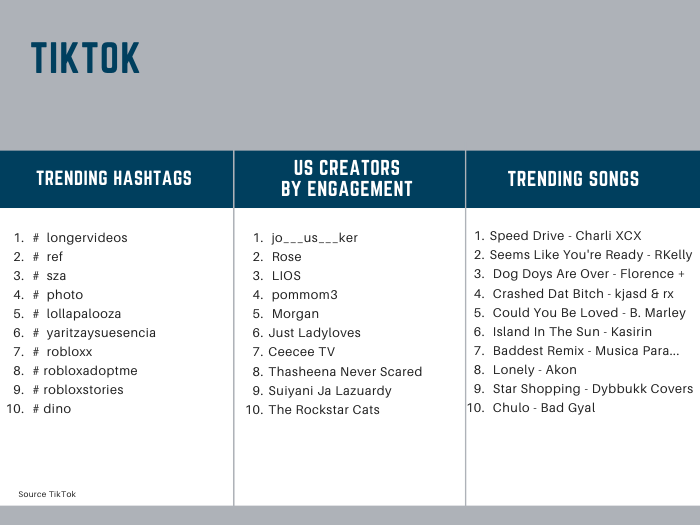 Did That Really Happen — Investor Arrested
Fabian Marta, one of the 6,000-plus investors in the theatrical release of the movie "Sound of Freedom," was arrested in St. Louis on July 23 and charged with felony child kidnapping. Despite social media rumors, Marta was not a producer for the film, but contributed to its $5 million theater budget.
Following Up — Chromebook Obsolescence
Back-to-School Warning:Last week, we reported on third-party sellers offering soon-to-be unsupported Google Chromebooks on platforms like Amazon and Walmart. This week, a report from U.S. PIRG called the situation "absurd" and revealed eight ChromeOS devices with an impending "death date" are currently available for purchase.
Protip — Personal Info Help
Google has rolled out a feature to aid in locating search results containing your personal information and assist in their removal. The service also tracks the status of past removal requests and sets alerts for when new copies are detected online. More details available here.
Screening Room — Debinha Dazzles for Nike Football
Science Fiction World — AI-Powered Medical Milestone
Surgeons have successfully implanted AI-enabled microchips in a quadriplegic man's brain, leading to the restoration of some feeling in his hand. This breakthrough included five chips connected to electrodes and sensors on the patient's arm and hand.
Coffee Break — Most Polluted Cities
The American Lung Association has an updated State of the Air report that allows you to find the cleanest and most polluted places–and see how your city stacks up.
Sign of the Times